Colts continue to get bad news on Andrew Luck
By Matt Verderame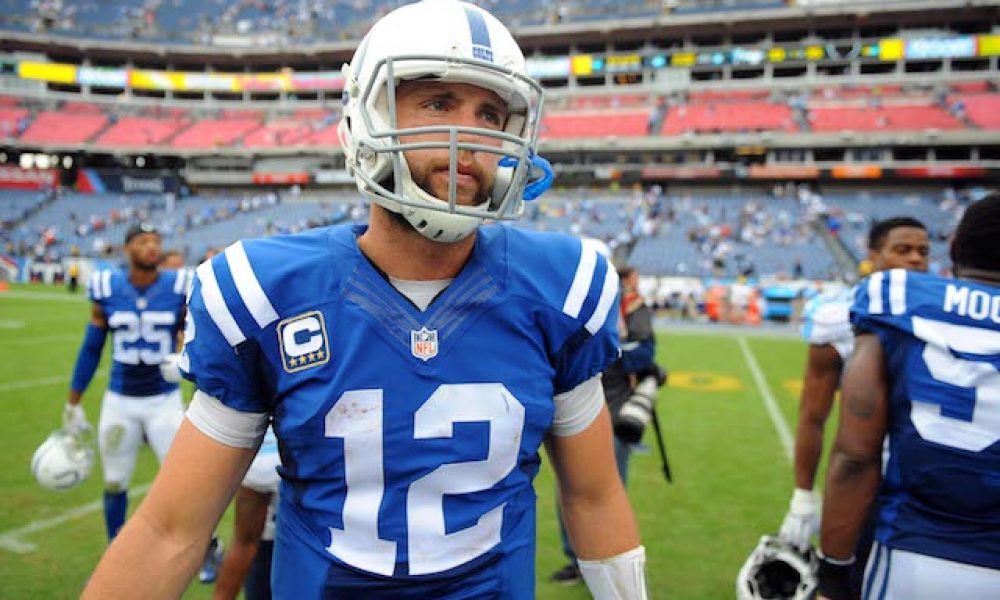 The Indianapolis Colts have Super Bowl aspirations. Without Andrew Luck, those disappear.
On Monday evening, general manager Chris Ballard spoke about Luck's extended absence due to what the team has been calling a calf strain. Then, earlier on Monday, owner Jim Irsay went on live radio and described a bone issue. Ballard, in the same of clearing things up, stated Luck's calf led to a high-ankle issue, one that remains unresolved.
Want $250 to bet on NFL futures?
Andrew Luck has been dealing with a calf strain for the better part of three months. He has not practiced fully throughout training camp and if he doesn't return in the next few weeks, it appears likely he won't go in Week 1 of the regular season against the Los Angeles Chargers. Indianapolis desperately needs Luck to be healthy in the early going, with games against the Chargers, Tennessee Titans, Atlanta Falcons, Kansas City Chiefs and Houston Texans over the first six weeks.
While losing Andrew Luck would be a tremendous blow, Ballard says the worst-case scenario doesn't have to define the season, per NFL.com:
"When I first came in the door, one of the things we talked about was building a team and it wasn't going to be just about one guy. Look, I understand the importance of Andrew Luck. Are you kidding me? This guy's one of the top five quarterbacks in the league. But we also got another quarterback we like in Jacoby Brissett.

"To me, that's part of building a team. You've got to be able to handle when things don't got the way you plan them out to be."
It's a strong stance from Ballard, but the reality is something different. Without Luck, Indianapolis would be hard-pressed to threaten for the playoffs let alone make it. Brissett is one of the best backups in the NFL, but the difference between he and Luck is significant. The Colts have developed a quality roster, but good enough to get by without an All-Pro quarterback? Tough for any team to do that.
Of course, there is still time before the season begins. Luck could finally get right, get a week or two of practice in and then be ready to play against Los Angeles come Sept. 8. The possibility exists, even if it's hard to envision given the current state of things.
Luck has time on his side, but the continuing issues are starting to become alarming for one of the game's greats.