Deshaun Watson makes it clear he wants to be traded to the Broncos
By Ryan Ward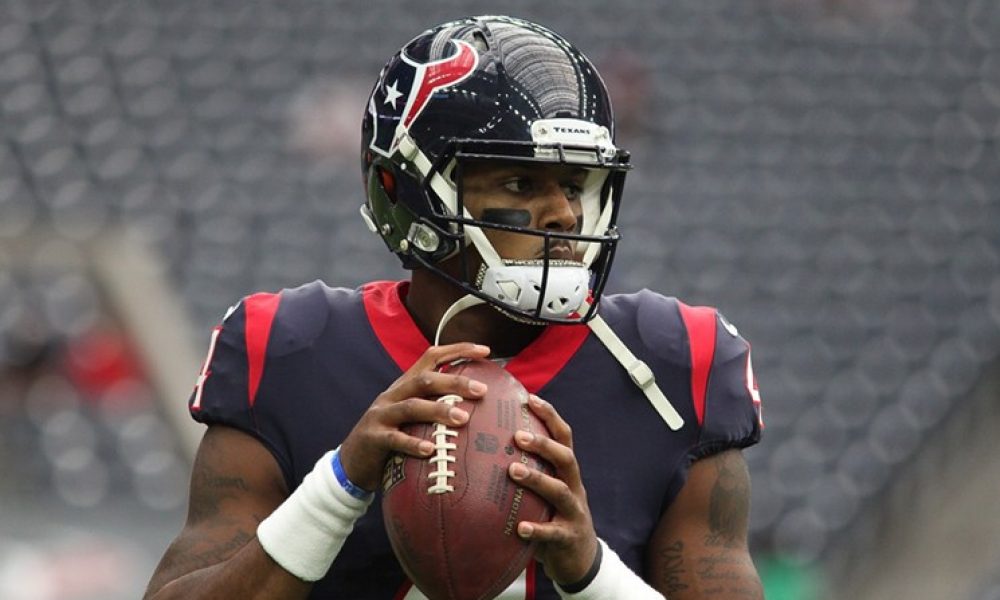 Since the end of the Houston Texans' 2020 season, the focus remains around star quarterback Deshaun Watson and his future.
Watson has repeatedly voiced to the franchise that he wants a trade before next season. The Texans are hesitant to move the Pro Bowler, while his legal issues have made that scenario bleaker.
Want $250 to bet on NFL futures?
During an interview on former NFL cornerback Aqib Talib's "Catchin' Fades" podcast, Kareem Jackson voiced that his former teammate told him he wants to play for the Denver Broncos.
"I've got a great relationship with Deshaun," Jackson said via ESPN. "I've been talking to him the last couple of weeks, man, and like, all he's been telling me is like, 'Jack, just tell 'em, like, that's where I want to be.' … He's like, 'I want to be in Denver.'"
Jackson maintains a strong relationship with Deshaun Watson, which shouldn't come as much of a surprise that the star quarterback wants out. The Broncos have been linked to the 25-year-old throughout the offseason, along with disgruntled quarterback Aaron Rodgers.
The Broncos traded for Teddy Bridgewater and still have Drew Locke as the starter. However, Watson would be a significant upgrade under center.
He's one of the game's best talents, while he could lift the Broncos into playoff contention. Watson may want out, but until his legal issues are resolved, any chance of a trade remains out the window.
No team wants to take on a quarterback with pending legal troubles that may result in lengthy league punishment. All the trade talk around him will stay on hold until he gets his situation off the field handled.