Jadeveon Clowney admits Mike Vrabel played a big role in signing with Titans
By Ryan Ward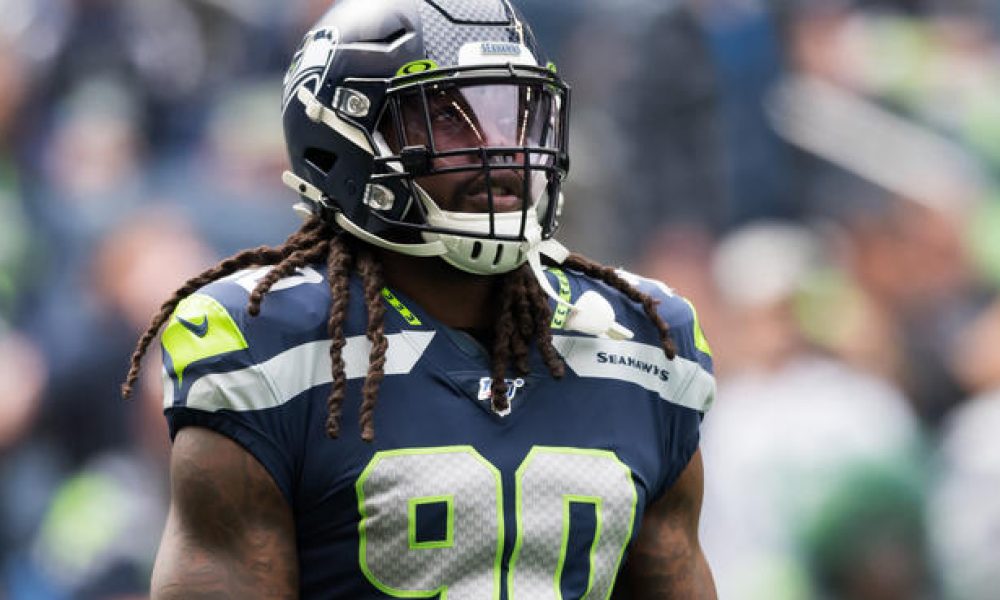 The Tennessee Titans are a team on the rise in the NFL. Their 2019 campaign far exceeded expectations coming just one game short of the Super Bowl. Now they could be even better after adding superstar defensive end Jadeveon Clowney to the roster.
Before Clowney ultimately decided to sign with the Titans, he was the last big-name player in free agency. He was exploring all of his options on the open market, and one thing tilted the scales was the presence of head coach Mike Vrabel in Tennessee, via Turron Davenport of ESPN.
Want $250 to bet on NFL Week 1?
"I knew when I was with Vrabel in Houston, I was second-team All-Pro and three Pro Bowls. I said to myself, 'I think I can do that here in this system that worked so well.' Mike Vrabel is one of the smartest coaches I ever had," Clowney said during his first media availability since signing with the Titans.

"He knows football and how to put guys in position to make plays. That's what he did in Houston and when I got here. He is already lining me all over the place, and I get to keep making plays. He believes that I am a playmaker. With Mike Vrabel, I made way more plays [than] I did when I was in Seattle."
With Clowney in the mix in Tennessee, a very good team may have taken a drastic leap forward to become a great team ahead of the 2020 NFL season.
Jadeveon Clowney has been injury-prone over the years. However, there's no question he's among the elite players in the league at his position when healthy. As long as he can stay healthy and productive, the Titans could be a scary team on both sides of the football this season.