Kemba Walker Hypes Celtics Quality, but Boston Must Keep Cool
By Connor Lynch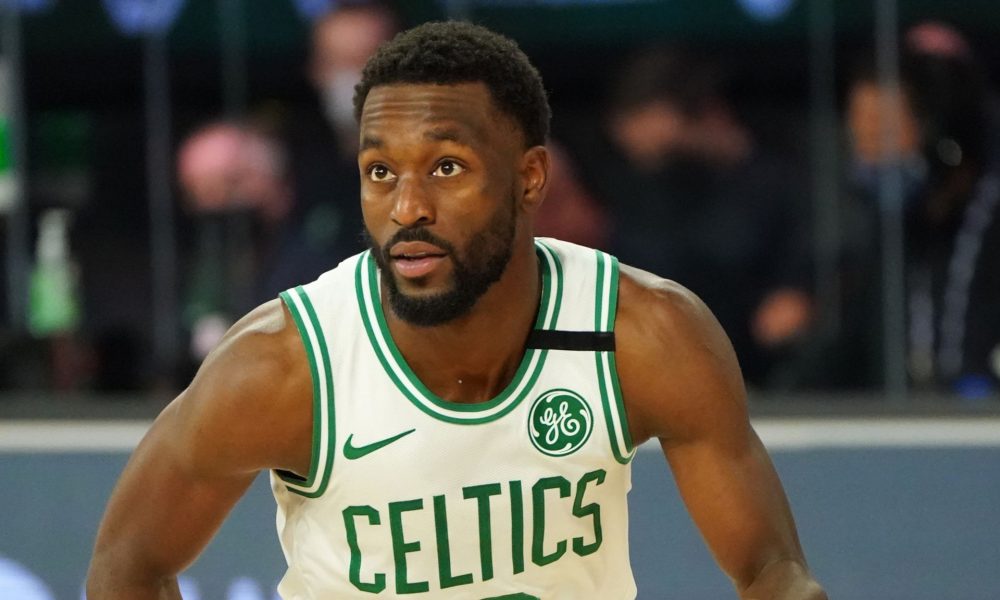 Celtics guard Kemba Walker remains confident that Boston can finally defeat the Toronto Raptors in Game 7 of the series.
The Celtics have given as good as they've got against the defending champions, but have failed to kill their opponents.
Speaking after the dramatic 125 – 122 double overtime defeat to Toronto on Wednesday night, Kemba Walker talked up his team.
"We're great players. We are really competitive," said Kemba Walker.
Want $250 to bet on the NBA Playoffs?
"That was a hard-fought game right there. We could have given up, we didn't. We made plays throughout the whole game, two overtimes.
"I'm confident. We have a good group of guys and we love playing basketball with each other and we love making each other better. I know we'll respond. We're going to come out and play hard again."
Anyone who's watched the Celtics dispatch the 76ers and compete with the Raptors won't doubt their competitiveness. However, it is not their ability to compete that's in question, it's their mettle.
Wednesday night was Boston's second chance to prevail over Toronto and advance to face the Heat. However, despite producing good performances, a number of players made key errors as they appeared to let the occasion get to them.
Jayson Tatum's 29 points were impressive, but he made a crucial turnover in the second overtime for a wasted chance. Marcus Smart had equally good numbers, but made a foul on Normal Powell with 40 seconds left that gave Toronto the chance to seal the win.
Clearly stung, Smart got into an altercation with Marc Gasol after the game. Jalen Brown put the incident down to the emotional intensity of the situation.
The playoffs are a time for emotional intensity, but not Game Sevens. The 7th game is when cooler heads prevail, and the Celtics must keep their cool if they are to qualify for the next round.