Jerry Jones' comments are a prime reason to sign Dak Prescott
By Matt Verderame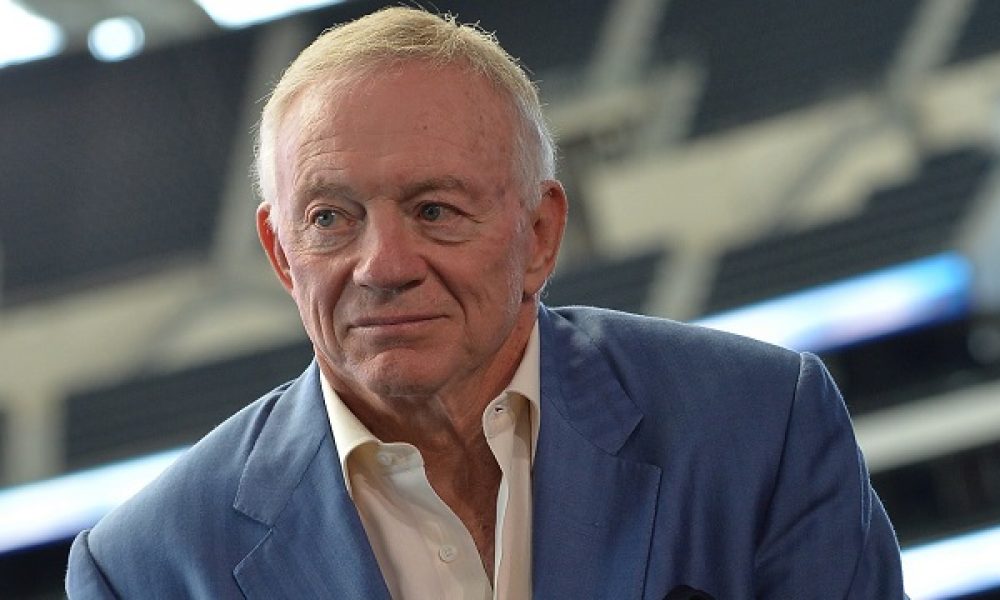 Despite his broken ankle, Dak Prescott projects to have a great career going forward. The Dallas Cowboys would be wise to lock him up.
Dak Prescott's year is over. It shouldn't be the last time we see him in a Dallas Cowboys uniform.
Prescott, 26, suffered a compound fracture of his ankle against the New York Giants on Sunday, requiring immediate surgery and putting him out of action until 2021. The injury was brutal but especially so considering he was playing on the franchise tag after months of negotiations over the summer, leaving the star quarterback without long-term security or clarity.
Want $250 to bet on NFL Week 6?
Owner/general manager Jerry Jones and Prescott's camp couldn't come to terms, and now the future is murky. The Cowboys are 2-3 but leading the moribund NFC East, and looking at the division, could continue to do so even with veteran backup quarterback Andy Dalton helming the team.
However, the injury to Prescott is a crippling blow. On Friday, Jones spoke about the loss of Prescott during the K&C Masterpiece radio show on 105.3 The Fan. Via NFL.com:
"We should adjust expectations. (It's) different than optimism. But we should adjust our expectations. Dak is a very incremental part of the potential success to this football team. On the other hand, if we don't reach where we want to go … and the ultimate success is to win the championship … it will not be because of Andy Dalton. It will not be because of our play at quarterback. He's capable of stepping in and playing at that level."
This is where words matter. While Jones rightfully threw his support behind Dalton, the talk of changing expectations also brings forth a certain truth. Dak Prescott is an elite quarterback, and while Dalton is a solid one, the ceiling of the same team is quite different.
Jones, one of the smartest business minds to ever grace the NFL, certainly understands the return on investment with Prescott. Having him in the fold for the next decade means constant contention, which equates to merchandise and ticket sales, playing in primetime and potentially reaching the club's first Super Bowl since 1995.
This offseason, the Cowboys face the prospect of either tagging Prescott at roughly $37 million, or working out a long-term deal. Even with the serious ankle injury, Dallas would be wise to make Prescott a significant pitch to stay for the extended future.
With him, the ceiling is vaulted. Without him, it's closing in on the Cowboys.