Kansas City Chiefs emerge as favorites to win Super Bowl 54
By Ryan Ward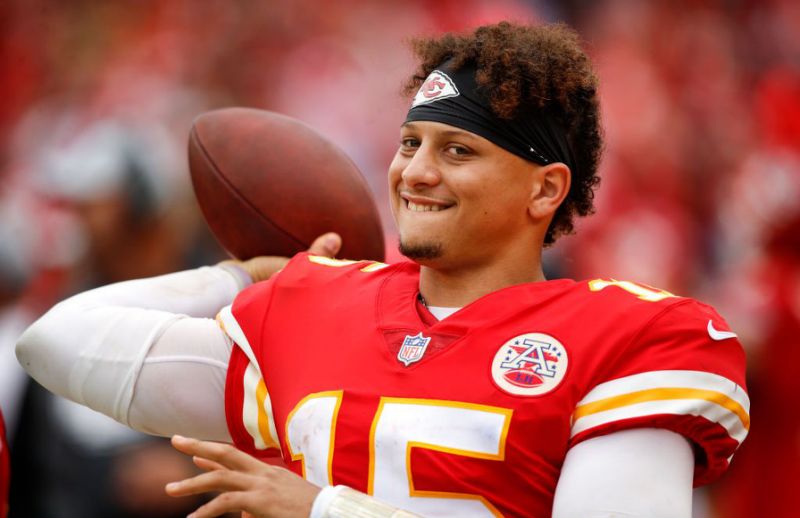 The NFL has moved another step closer towards the Super Bowl, with four teams left in the mix.
That has led to an update on the Super Bowl odds that have seen the Kansas City Chiefs pick up the mantel as the favorites to win Super Bowl 54, according to David Purdum of ESPN.
The Chiefs are the favorites at 11-10 as of Monday morning at Caesars Sportsbook. The 49ers are next at 7-5, followed by the Tennessee Titans at 15-2 and Green Bay Packers at 17-2.
The Chiefs are coming off an impressive performance against the Houston Texans that featured overcoming a 24-0 deficit to win 51-31. That effort was led by reigning league MVP Patrick Mahomes becoming the first player to record 300 passing yards, 50 rushing yards, and five passing touchdowns in a single playoff game.
Mahomes also recorded his second game with a quarter that had four touchdown passes in the last five years, which he is the only player to accomplish that feat once during that span. The Chiefs looked like a dominant team in the second half of that game, which many believe could translate over into the AFC title game against the Tennessee Titans.
Meanwhile, the San Francisco 49ers are deemed to be the second favorites to win the Super Bowl behind them. The 49ers put forth an impressive outing against the Minnesota Vikings in the divisional round. The 49ers now have the tough task of facing the Green Bay Packers, who are looking to avenge the Week 14 beatdown against San Francisco.