NFL Week 10 odds: Making a case for each underdog
By Matt Verderame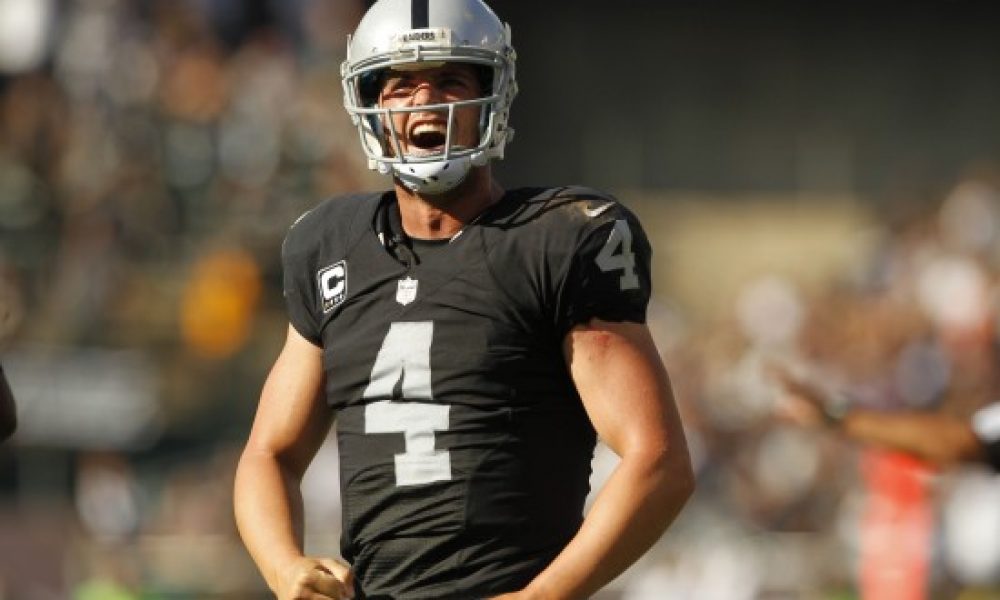 NFL Week 10 kicks off with the Raiders VS the Chargers on Thursday Night Football. Below we examine every underdog bet in NFL Week 10.
Los Angeles Chargers (-1) at Oakland Raiders
Why are the Raiders an underdog here? Oakland is at home and with the better record. No reason for the Raiders not to win on a short week in their own building.
Arizona Cardinals at Tampa Bay Buccaneers (-4.5)
The Cardinals have made a habit of beating bad teams. The Buccaneers are 2-6 and while they're talented, Jameis Winston is always ripe for a few killer turnovers.
Atlanta Falcons at New Orleans Saints (-12.5)
Atlanta isn't going to win this game, but it could cover. Basically, can Matt Ryan be healthy enough to throw for some cheap yardage, a few cheap touchdowns and get the back-door cover?
Want $250 to bet on NFL Week 10?
Sign up now!
Baltimore Ravens (-10) at Cincinnati Bengals
Cincinnati needs to be stout against the run, something which hasn't come easy to this point. However, with quarterback Ryan Finley making his first NFL start, maybe he provides a spark. Tough to bet on Cincy.
Buffalo Bills at Cleveland Browns (-3)
Buffalo should be favored by a field goal. How the Bills are actually getting points here is unfathomable. Cleveland has stunk to this point.
Detroit Lions at Chicago Bears (-2.5)
The Lions are trying to keep their season afloat against the hapless Bears. Easiest way to justify betting on Detroit? It has Matthew Stafford, and the Bears have Mitchell Trubisky.
Kansas City Chiefs (-4) at Tennessee Titans
Patrick Mahomes is likely coming back, but perhaps he's rusty or still doesn't trust his right knee? Additionally, this could be a game where Derrick Henry runs wild in a must-win for the Titans.
New York Giants (-2.5) at New York Jets
Good Lord. Both teams are terrible, so maybe it's the Jets' day.
Miami Dolphins at Indianapolis Colts (-10.5)
Miami has been getting better every week. Winning this would be a stretch, but covering against either Brian Hoyer or Jacoby Brissett is entirely possible.
Carolina Panthers at Green Bay Packers (-5)
The Panthers are 5-3 and trying to get into the postseason behind Christian McCaffrey. Green Bay is the better unit, but it just got drubbed and its confidence could be shaken. Not a terrible time to draw the Packers.
Los Angeles Rams (-4) at Pittsburgh Steelers
Pittsburgh has won three straight, is at home, and the Rams have been struggling all year long. This is all about the defense smothering Jared Goff.
Minnesota Vikings at Dallas Cowboys (-3)
The Vikings are among the most talented teams in the league. It comes down to whether Kirk Cousins can make a few plays and avoid the big mistake.
Seattle Seahawks at San Francisco 49ers (-6)
The Seahawks shouldn't be six-point dogs. Ever. San Francisco is awesome but so is Seattle. Russell Wilson is the league MVP through nine weeks.