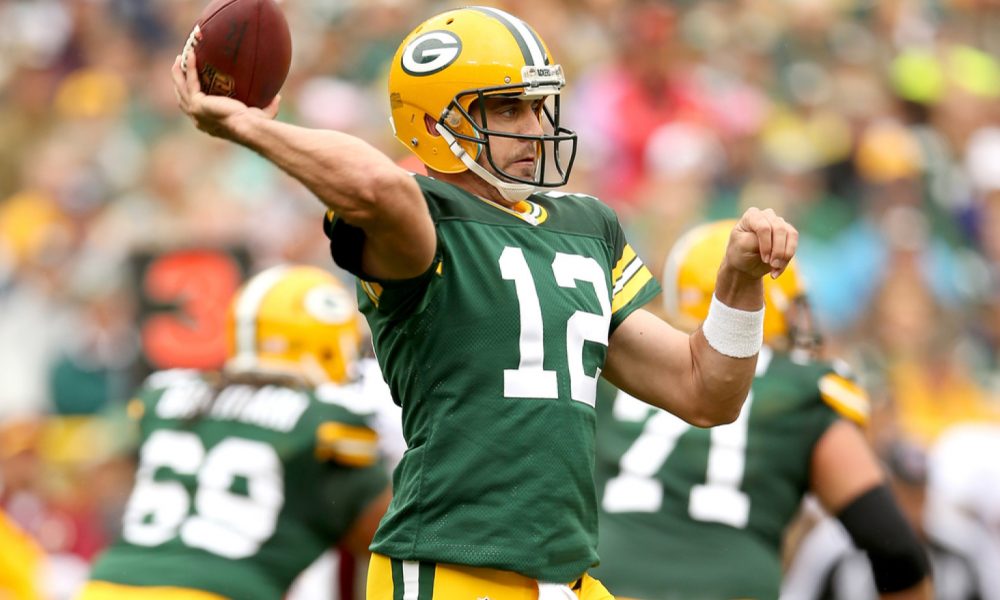 GREEN BAY, WI - SEPTEMBER 15: Aaron Rodgers #12 of the Green Bay Packers throws against the the Washington Redskins at Lambeau Field on September 15, 2013 in Green Bay, Wisconsin. (Photo by Matthew Stockman/Getty Images)
NFL Week 12 schedule: 5 best games to watch
Taking a glance at the NFL Week 12 schedule, these are the five best games to watch come Sunday afternoon.
5. Las Vegas Raiders at Seattle Seahawks (-4)
This wouldn't normally make the list. The Raiders are a three-win mess and qualify as perhaps the league's biggest disappointment (the Denver Broncos also want a word). However, with a limited slate after the Thanksgiving tripleheader, this bad boy is on the sheet. Seattle is 6-4 and needs the win to stay atop the NFC West, while the Raiders are trying to gain some respect as we head into December. The big question is whether Geno Smith can torch a bad Las Vegas secondary.
4. Tampa Bay Buccaneers (-3) at Cleveland Browns
The Buccaneers are coming off their bye week after handling the Seahawks in Germany, and now draw the Browns on the road. Cleveland is a tough place to play this time of year with the weather coming off Lake Erie, and that could mean running the ball and Tom Brady throwing short. If Tampa can do that, the Browns lily drop to 3-8 before getting Deshaun Watson back next weekend.
3. Los Angeles Chargers (-3) at Arizona Cardinals
If nothing else, this should be a fascinating game. Arizona is 4-7 and desperately trying to stay alive. Can the Cardinals get Kyler Murray back under center for the first time in three weeks and find a jolt? Can the Chargers snap a two-game losing streak and take down Arizona, who looked to have essentially quit last Monday in a loss to the San Francisco 49ers? Los Angeles will rely on quarterback Justin Herbert to torch one of the league's least-talented defenses, while the Cards hope to run the ball effectively against a porous Chargers front.
2. Green Bay Packers at Philadelphia Eagles (-6.5)
Sunday night should be fun, even with the Packers all but out of playoff contention. The Eagles are 9-1 and trying to stay all alone on the top line of the NFC playoff picture. To do so, Jalen Hurts and Co. will need to dissect what has been a leaky Packers' defense, one that largely sits in soft zone coverage. Meanwhile, Aaron Rodgers will do what he can to beat one of the league's top corner combinations in James Bradberry and Darius Slay.
1. Cincinnati Bengals (-1.5) at Tennessee Titans
Terrific game between two AFC heavyweights. The Titans are looking for revenge after losing to Cincinnati in last year's playoff matchup, while the Bengals are trying to get to 7-4 and perhaps make a move on the AFC North-leading Baltimore Ravens. For Tennessee, the AFC South is all but over, but the Titans can still try to move up from a seeding perspective.