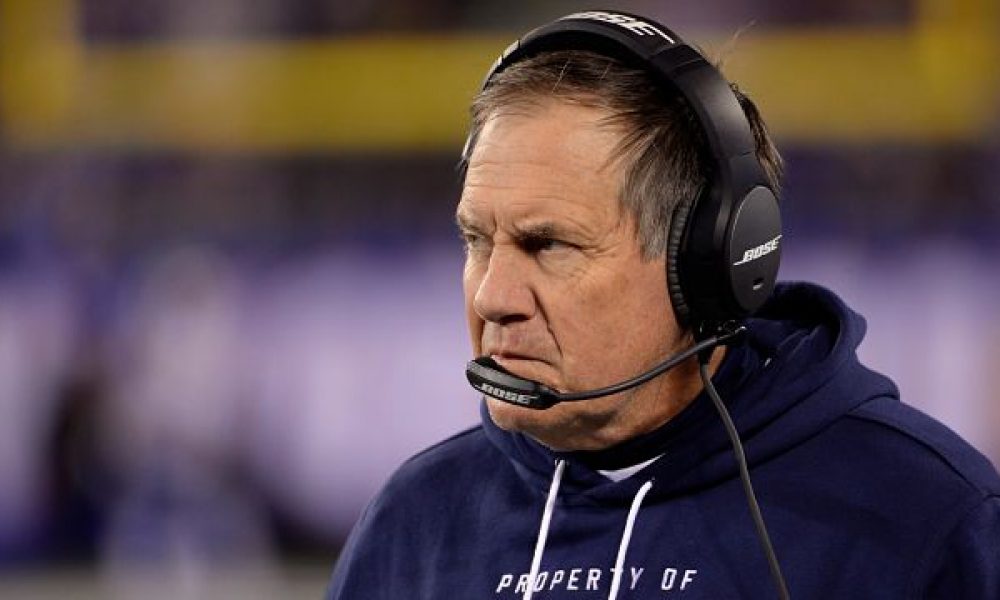 Nov 15, 2015; East Rutherford, NJ, USA; New England Patriots head coach Bill Belichick during the game against the New York Giants at MetLife Stadium. Mandatory Credit: Robert Deutsch-USA TODAY Sports
NFL Week 14 schedule: 5 best games on Sunday
NFL Week 14 throws up some interesting matchups with postseason implications. We look at the 5 best games on the NFL Week 14 slate.
5. Tennessee Titans at Oakland Raiders
Huge game in the AFC wild card race. The Raiders have been pummeled in each of their last two games, both on the road. Now they come home to play their penultimate game in front of the Black Hole. Meanwhile, Tennessee is 7-5 and rolling behind the revitalized Ryan Tannehill. The Titans are only trailing the Houston Texans by a single game in the AFC South and still play Deshaun Watson twice. The loser of this game has serious problems, while the winner is suddenly feeling good.
4. Seattle Seahawks at Los Angeles Rams
A huge NFC West clash on Sunday night. The first meeting between these two was decided by mere inches — if that — with Rams kicker Greg Zuerlein missing a game-winning kick over the right upright as time expired. Now, the Rams are 7-5 and desperately trying to get rolling after beating the Arizona Cardinals by a 34-7 count. As for the Seahawks, a win would keep them atop the NFC West, where they are currently tied with the 49ers.
Want $250 to bet on NFL Week 14?
Sign up now!
3. Baltimore Ravens at Buffalo Bills
The Bills got the attention of the country when they went to Dallas on Thanksgiving and hammered the Dallas Cowboys. Now they will look to seek ultimate respect with the Ravens coming to town. Baltimore has won eight straight and has the likely MVP in Lamar Jackson under center. If Josh Allen and Co. can defend their turf and win, they will move to 10-3 and depending on what the Patriots do, have a shot in the AFC East.
2. Kansas City Chiefs at New England Patriots
The rematch of the AFC Championship Game, but not the way we expected it to be. At season's start, we all thought this would be for the right to host the AFC title game in January, not simply for some bragging rights before the postseason. This game doesn't mean a ton in the standings, because both will win their division and their seeds are somewhat entrenched. Still, it's Patrick Mahomes and Tom Brady. It's the Chiefs and the Patriots. It's very likely a playoff preview.
1. San Francisco 49ers at New Orleans Saints
This is the best game going. Both teams only have two losses. The Saints can put the 49ers into a major bind should they win. San Francisco would really need Seattle to lose later on to Los Angeles, or it would be looking at being the No. 5 seed. If the Saints lose, they have to worry about falling out of the top two seeds with any other stumbles.