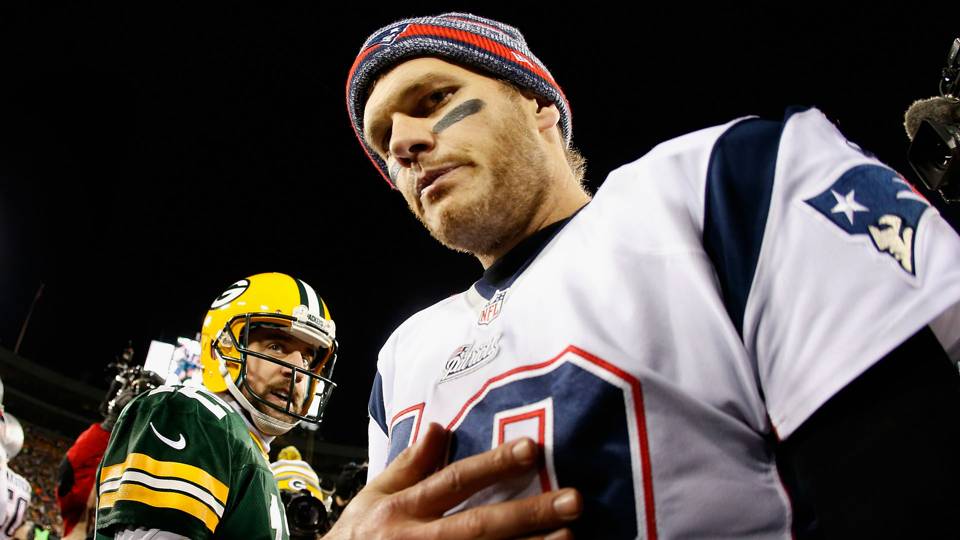 Packers superstar Aaron Rodgers says he won't be playing to 45 like Tom Brady
As Green Bay Packers star quarterback Aaron Rodgers enters his 18th campaign, he firmly remains one of the NFL's best quarterbacks.
Rodgers is coming off back-to-back seasons earning the regular-season MVP award. With Tampa Bay Buccaneers quarterback Tom Brady celebrating his 45th birthday this week, the Packers star stated that he doesn't plan on still playing until age 45.
"No, I don't," Rodgers smiled as he shook his head from side to side when speaking to reporters Thursday via NFL.com, "but happy birthday, Tom."
The four-time league MVP is turning 39 in December and has a contract that runs through the 2026 season after inking a three-year, $150.8 million extension earlier this offseason.
That would put him through age 43 at the end of the current contract. Rodgers' remarks underline that he may be playing under his last NFL contract if he manages to make it through the entire deal.
The dead cap hit in the final two years of the contract drop drastically to $16.3 million in 2025 and $8.1 million in 2026. Depending on whether he's performing at that point in his career, he could be in the open market before that point.
Want $250 to bet on the NFL?
It's hard to envision that his performance would decline to the point of the Packers parting ways with him. He has developed a strict workout and diet routine that has allowed him to maintain his high level of play.
Things can certainly change over the next few years, but it doesn't appear that Rodgers holds any interest in extending his career well into his 40s.