Colts would be smart to sign Philip Rivers for 2020
By Matt Verderame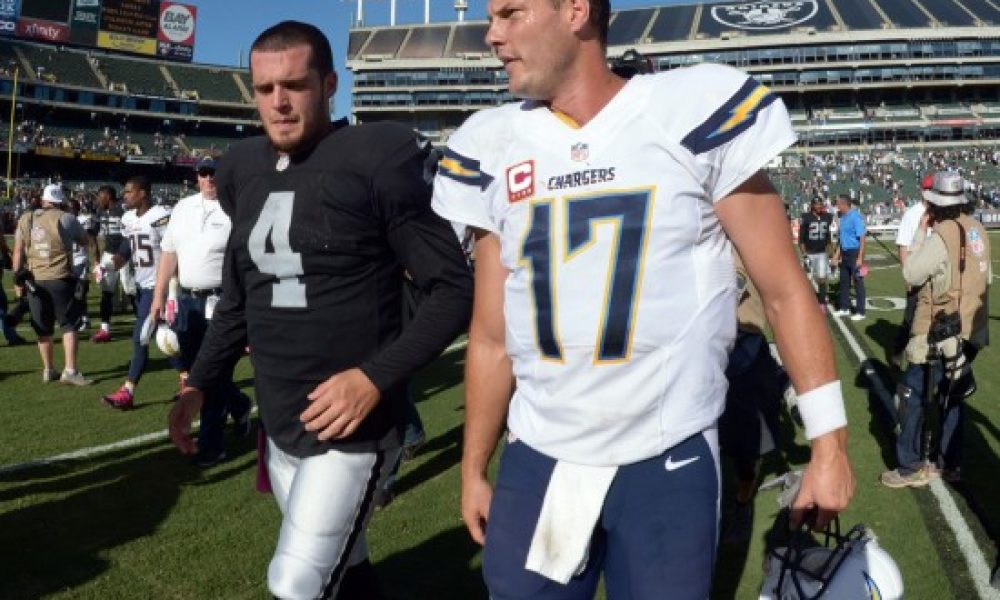 The Indianapolis Colts aren't far off. In fact, Philip Rivers might be the difference between finishing in third place of the AFC South and winning it.
River, 38, endured arguably the worst season of his career in 2019. He looked his age and then some with a diminish arm and the stats to go with. Nobody would be thrilled about totaling 23 touchdown passes and 20 interceptions, but those were Rivers' numbers.
The result? Rivers is now looking for a new team to play his 17th NFL season with.
Enter the Colts. On Monday, Los Angeles Chargers running back Melvin Gordon talked to Sirius XM radio about how he thinks Rivers' future will shake, and his prediction? Indianapolis. Per NFL.com:
"He has [connections]. "Nick (Sirianni) … he came from here, we had him, and he's the offensive coordinator there. They run the same playbook, so it'd be easy, he could come right in and he could be telling guys what to do, he knows what's going on already."
Indianapolis has to be intrigued by the idea on multiple fronts. For starters, Rivers isn't going to play more than another year or two. This buys time for the front office to figure out who the long-term answer at quarterback is going to be.
Second, Colts head coach Frank Reich worked with Rivers as his quarterbacks coach and offensive coordinator in San Diego for three seasons. There's familiarity.
Furthermore, if Rivers turns out to be a below-average player at this juncture, the Colts still have Jacoby Brissett through 2020. Brissett is a terrific backup and middling starter, and while it's not normal for a team to carry such an expensive second-stringer (no matter who it is), Indianapolis can absorb the hit with so much cap space.
Speaking of cap space, the Colts are loaded up at an estimated $86 million for this offseason. Only the Miami Dolphins have more. Essentially, general manager Chris Ballard can pitch Rivers on playing indoors behind a great offensive line while throwing to receiver T.Y. Hilton and tight end Jack Doyle. Additionally, Ballard can make upgrades on the defensive side while using three top-50 draft picks come April to further Indianapolis' cause.
In the tough AFC South with the Houston Texans and Tennessee Titans fighting at the top, the Colts can make it interesting with Rivers. Even a respectable bounce-back year (think 4,300 yards with 25 touchdowns and 15 interceptions) gives Indy a jolt while buying time without sacrificing long-term dollars.