Saints star Drew Brees expected to miss at least two weeks
By Ryan Ward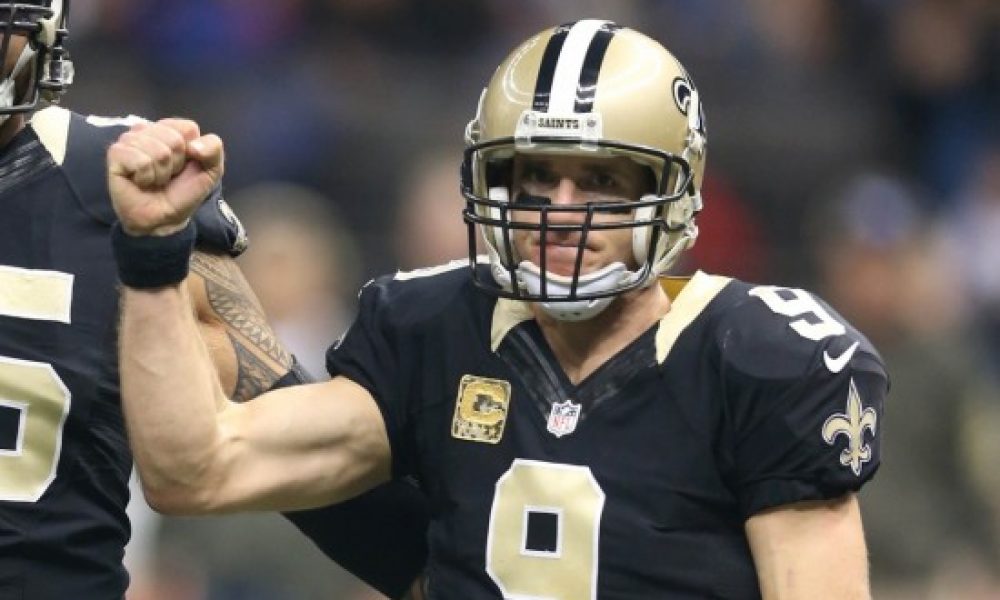 The New Orleans Saints grabbed their seventh win of the season after edging past the San Francisco 49ers in Week 10 action. However, it came at a cost with star quarterback Drew Brees suffering rib fractures and a punctured lung. According to Michael David Smith of Pro Football Talk, second opinions have confirmed Brees' injuries.
Additional testing resulted in no change in Brees' status, Ian Rapoport of NFL Network reports. Brees will miss at least two weeks with his broken ribs and a punctured lung.
Want $250 to bet on NFL Week 11?
The initial reports have suggested that Drew Brees will need two-to-three weeks to heal from the injuries. He is also dealing with a nagging shoulder ailment that came about in the weeks before Week 11 action. The Saints will have a tough decision to decide whether or not to place Brees on the injured reserve for at least three weeks.
New Orleans' next three games will see them face the Atlanta Falcons twice and Denver Broncos. With Brees out of the lineup, the Saints will turn to Jameis Winston as the starter.
In his brief action against the 49ers in Week 11, he completed 6-of-10 passes for 63 yards. Winston is entering a unique situation, where he can prove that he can still be a starting-caliber quarterback in the league.
He is in a similar spot to what Teddy Bridgewater was last year when Brees missed some time due to a torn ligament in his thumb. Winston has to showcase his talent that could earn him his next starting opportunity.