Sam Darnold: Jets Only Need Chris Herndon to Return on Offense
By David A.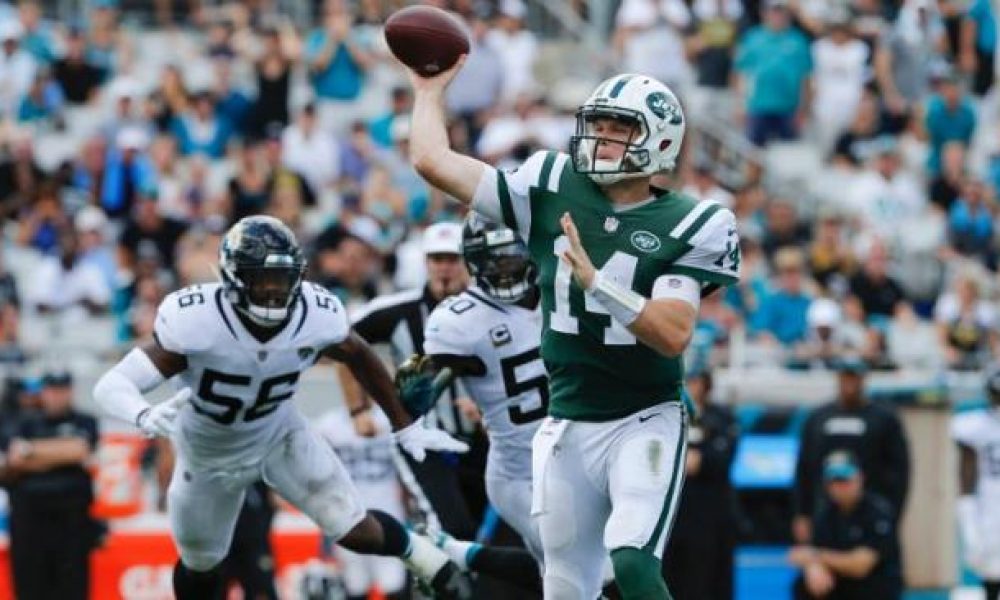 Sam Darnold is not known for making bold statements but the quarterback for the New York Jets did just that on Thursday by setting big expectations for the Jets' offense.
Darnold said the only player the Jets were missing at his time was injured tight end Chris Herndon and once all the players are back the offense could be unstoppable.
The Jets quarterback said it would then be up to the offense to execute and would be up to them as to how many points they score. Darnold added that he believes the offense is capable of scoring many points.
With the offensive line, the way the unit played last week, the way the offense has run the ball and the way the line protected him in the passing game, the sky is the limit, said the Jets quarterback.
Last week Darnold returned from mononucleosis and his play ignited a dormant offense. The Jets signal caller threw for 338 yards and a pair of touchdowns in an upset victory over Dallas.
Prior to that, the Jets offense was simply bad. With the quarterback sidelined three games with mono, the Jets managed one touchdown on offense and in all the Jets offense has generated five touchdowns from scrimmage in the first six weeks, which is the fewest ever for the franchise.
The Jets offense is ranked close to last in almost every offensive category.
For the Jets to win a second straight after defeating the Cowboys last week, New York will have to beat the 6-0 New England Patriots on Monday Night Football. The Patriots defense is No. 1 in several categories.
The Jets announced that Herndon was not likely to play against New England but could be back in action the following game.