Sean Lee to continue his NFL career and it may not be with the Cowboys
By Ryan Ward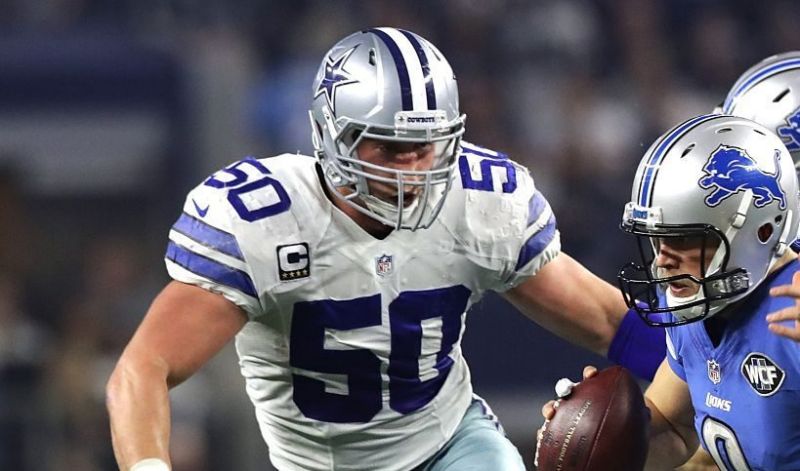 The Dallas Cowboys are disappointed after they were unable to live up to expectations during the 2019 NFL season. There could be some drastic changes on the horizon after the team already made a major move to bring in Mike McCarthy to replace Jason Garrett. One of those changes might be the departure of veteran linebacker Sean Lee.
The 34-year-old linebacker has struggled to stay healthy over the last few years which has had him contemplating retirement. However, he's all-in for the 2020 NFL season, via ESPN.
Sean Lee has made a decision on his status for 2020.

"I'm playing," he told ESPN.
The one question moving forward for Lee is whether he'll continue his NFL career with the Cowboys or somewhere else. The health concern could prevent the team from bringing him back, but he remains determined to play even if it isn't with Dallas. He's a passionate player and that passion and love for the game continue to drive him moving forward into an uncertain future.
While a return to the Dallas Cowboys for an 11th season is not out of the question, Lee is set to become a free agent in March. Lee, who will turn 34 in July, played in every game last season and was credited by the coaches with 109 tackles, which was second on the team.

"Just love the game and feel like I can still help a team win," Lee said. "It's always great to be part of the NFL and play the game you love."
It remains to be seen which teams may show interest in the veteran linebacker. NFL free agency begins on March 18 and it'll be interesting to see what lies in store for his future.