Sean McVay won't guarantee Jared Goff will be back with the Rams next season
By Ryan Ward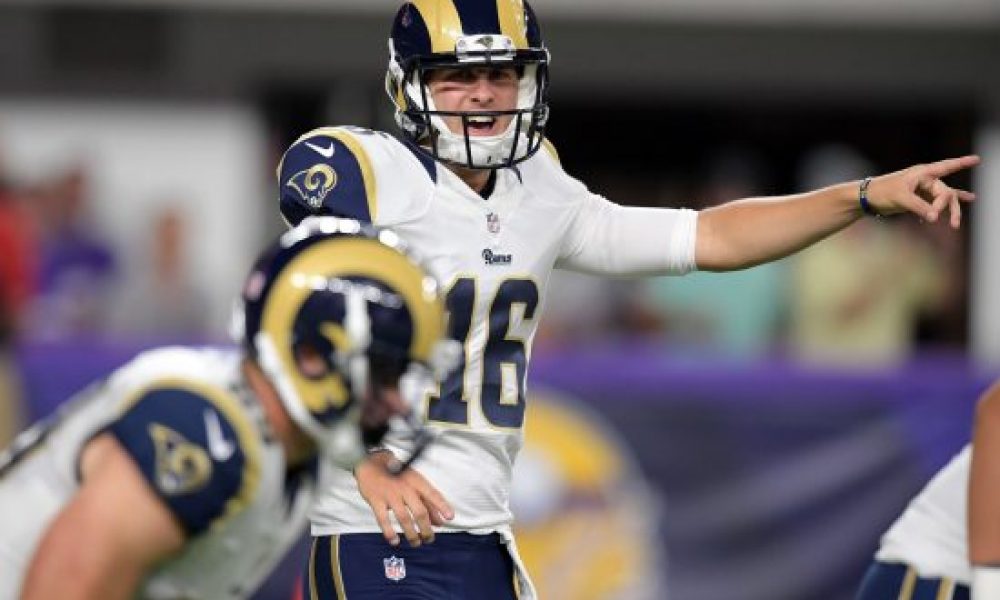 The Los Angeles Rams are coming off a disappointing and convincing loss to the Green Bay Packers in the NFL playoffs with a lot of questions now surrounding the immediate future of quarterback Jared Goff.
Despite having arguably the best defense in football this season, the Rams simply weren't the same offensively and a lot of the blame could be placed on the quarterback position.
Want $250 to bet on the NFL Playoffs?
Goff's play has been put into question and it seems head coach Sean McVay may be ready to move on as he was unwilling to guarantee Goff a roster spot for next season, via Pro Football Talk.
"[W]e're in a situation that we're in evaluation mode," McVay said. "All those things are things that we're moving forward, we're looking forward. I can't answer any of those questions until, like I said, I take a step back and evaluate everything that is in the best interest of the Rams."
Due to Goff's enormous contract and lack of production, it'll be incredibly tough for the Rams to trade the former No. 1 draft pick. He hasn't lived up to expectations and isn't getting a lot of trade buzz like Deshaun Watson has now that he wants out of Houston.
Although Goff will be difficult to replace, the league is abuzz with rumors about other starters around the NFL like Watson and Carson Wentz. Those are two names that are on the move and the Rams could try to get creative to try to land one of them.