Veteran Redskins corner DeAngelo Hall retires after 14 seasons in the NFL
By Ryan Ward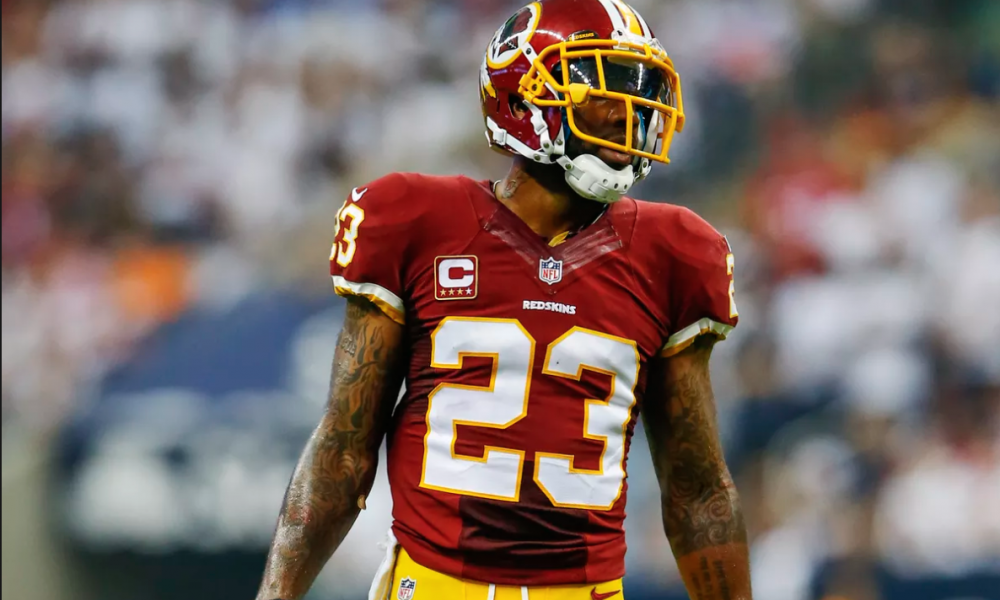 The start of training camp nearing around the NFL is drawing closer. All the while, free agent veteran Washington Redskins cornerback DeAngelo Hall has remained on the open market. However, he hasn't received any significant interest from a team.
According to John Keim of ESPN, the 34-year-old indicated on Monday that he has decided to step away from the game after 14 seasons in the league.
Speaking at the Ryan Kerrigan Leukemia and Lymphoma Society golf tournament, Hall said he is still wrestling with what he wants to do post-football. He is deciding between joining a front office or becoming an analyst.

But, he said: "I'm not playing, that's for damn sure."
Hall spent his 14-year career playing with the Atlanta Falcons, Oakland Raiders, and the Redskins. He tallied up 43 career interceptions along with 811 total tackles, 13 forced fumbles, 142 pass deflections. He also had five touchdowns returned along with making three Pro Bowl selections. Hall has also tied the NFL record with four interceptions in a single game.
Want $250 to bet on NFL futures?
For most of his career, he was widely regarded as being one of the top cornerbacks in the league. He has spent the last 9 1/2 seasons with the Redskins. There, he developed into one of their cornerstone players defensively. Injruies piled up over the last four years, and he played only three games in the regular season three times over that span.
These injuries along with the decline in his effectiveness at the cornerback position pushed him to be moved to safety over the last three years of his career. Although it was a disappointing end to his career, Hall was put together a respectable career that spanned well over a decade.