Vikings' Case Keenum says 'if it's not broke, don't fix it' regarding QB situation
By Ryan Ward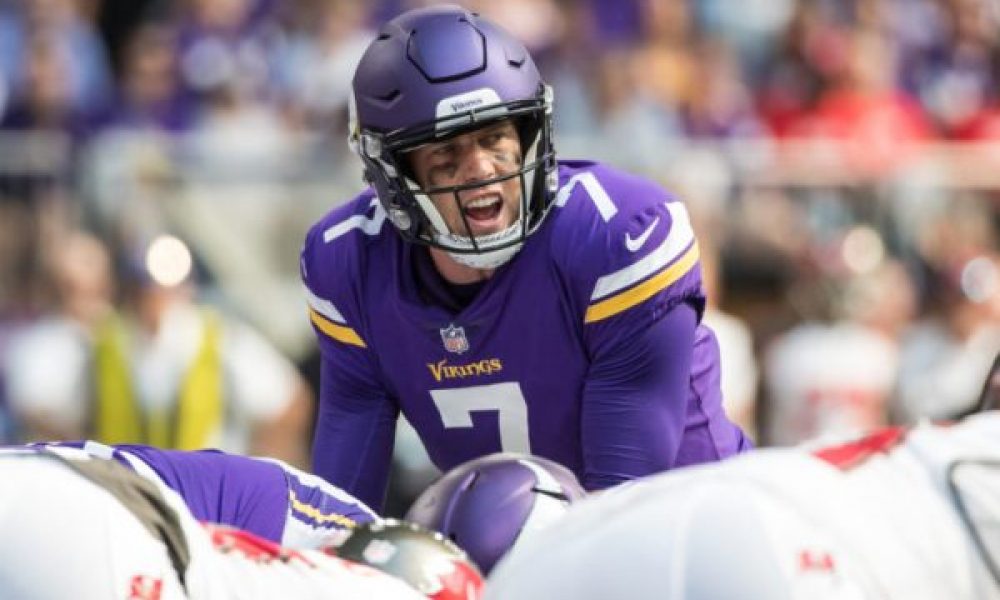 The Minnesota Vikings are on a roll. The post-Adrian Peterson era has gone off without a hitch. Minnesota is sporting a record of 8-2 following an impressive win over the Los Angeles Rams.
Quarterback Case Keenum deserves a lot of credit for the team's recent success. He's been able to shoulder the load left by the injured Sam Bradford and Teddy Bridgewater. Although Bridgewater has been cleared to play, Keenum hasn't given head coach Mike Zimmer a reason to make the switch.
Keenum, who led the team to victory over his former team, believes that if there's nothing wrong with him starting there's no reason to make a change, via Courtney Cornin of ESPN.
"If it's not broke, don't fix it," Keenum said. "It's [Zimmer's] decision. I'm here to play. However he wants to do [it], I'm here. I want to be the best player for this team. I'm going to keep doing what I do every week and keep answering the same questions and keep getting ready to play."
NFC North
Along with the 8-2 record, the Vikings are sitting atop the NFC North division. They don't appear to have much competition to win the division title. The Green Bay Packers aren't the same team without Aaron Rodgers while the Detroit Lions are sitting at 6-4, but may not be a serious threat to Keenum and company moving forward.
As for Keenum's comments, it makes a lot of sense to stay the course with the veteran quarterback rather than making a change. Minnesota is arguably one of the best teams in a highly competitive NFC and needs to continue riding this wave until Keenum can no longer carry the offense to wins.