Nick Nurse Promoted to Toronto Raptors Head Coach
By Connor Lynch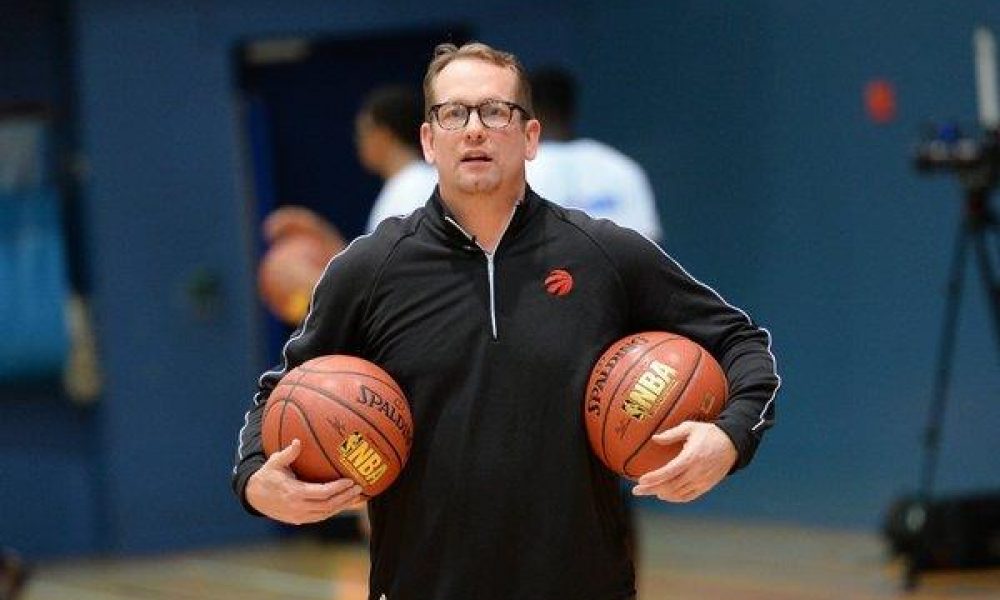 Former Toronto Raptors assistant coach Nick Nurse has received a major promotion, according to ESPN. The Raptors announced on Wednesday that Nick Nurse will take over from Dwane Casey as the team's head coach.
Dwane Casey left the Toronto Raptors to take over as head coach of the Detroit Pistons on  Monday.
Following this, Nick Nurse has signed a three-year, nearly $10 million deal to take over from Casey as head coach.
He will be introduced as the new head coach at a press conference on Thursday. Nurse (50), worked under Dwane Casey with the Raptors for the past 5 seasons.
Want $250 to bet on NBA Futures?
Nurse has previous head coaching experience. He spent 6 years as a head coach in the NBA's G League.
In that time, he won two championships and a coach of the year award.
Under Casey and Nurse, Toronto won a team-best 59 games in the 2017 – 2018 season. The team had the No. 1 seed in the Eastern Conference playoffs. However, the Cleveland Cavaliers swept them in the conference semifinals, which ultimately marked the end of the Casey era.
Nurse has previously spoken about how Casey mentored him, and how much he taught him about coaching.
"I've learned a lot about preparation from [Casey], the seriousness of attention to detail," Nurse told Sportsnet in February. "He's been around the league a long time, and he's seen it all. That's the biggest thing. We have to prepare the players and can't leave any stone unturned. We have to know everything the other team is doing and really work hard and grind it out."
Nurse got his first head coaching position at the age of just 23. After graduating from Northern Iowa, he took over as the coach of Grand View.
He also has international experience, having spent over a decade in Europe. He was also the assistant coach for Great Britain at the 2012 Olympics in London.