Odell Beckham Jr. Set to Renew Giants Contract
By Connor Lynch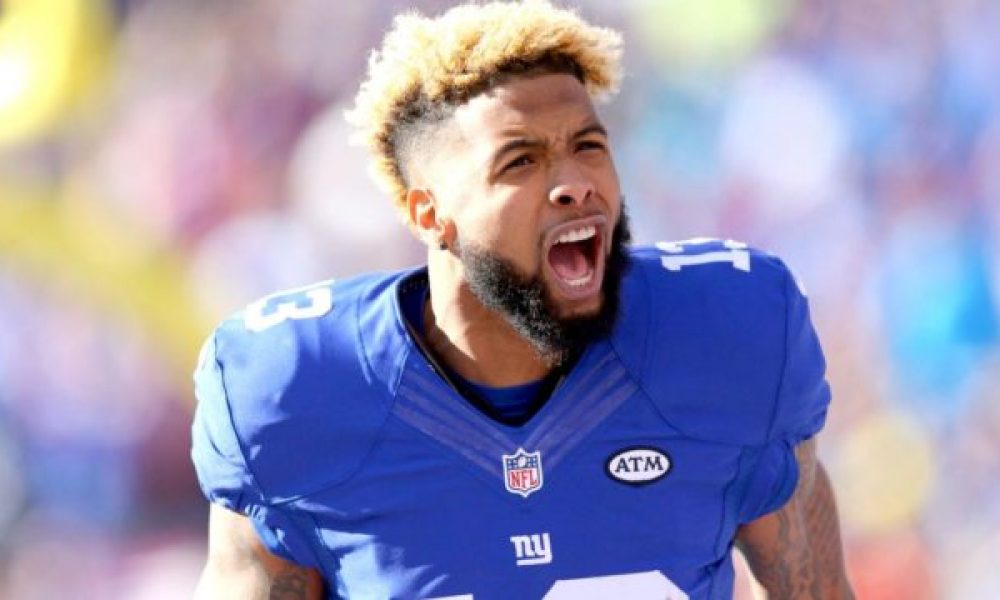 Negotiations between the New York Giants and Odell Beckham Jr. over a new contract are due to begin soon.
That is according to Giants co-owner John Mara, who spoke about Odell Beckham Jr. recently.
"I anticipate that we'll be speaking with his agents sooner rather than later," Mara said.
"I'm not going to give you an exact timetable on that or give daily or weekly updates on that. But I think those will start pretty soon, and hopefully we will come to an agreement."
Odell Beckham Jr. is on record saying that he wants a new contract. He will play on the fifth year option of his rookie deal during the upcoming season.
Want $250 to bet on the NBA?
Sign up today!
That deal is worth $8.5 million, which is below the market value for the player that Beckham has become.
He is a three time pro bowl receiver and is considered one of the NFL's top playmakers. He suffered a season ending broken ankle in October 2017. Without him, the Giants labored to a 3-13 season record last year.
Unlike other NFL players this offseason, Beckham hasn't engaged in game-playing in order to secure a new deal.
Players like Julio Jones, Khalil Mack and Aaron Donald have withdrawn themselves from team activities in protest. There has been no such behaviour from Beckham in the pursuit of his new deal.
Although the Giants have shown no indication of wanting to give him a new deal, Beckham has shown up. He attended all mandatory team activities in the Spring and reported for the start of training camp on Monday. It's an attitude that will stand to him, according to Mara.
"It certainly had an effect on our desire to start negotiating," Mara said. "[Beckham's] had the right attitude all along and we expect him to have a great season."