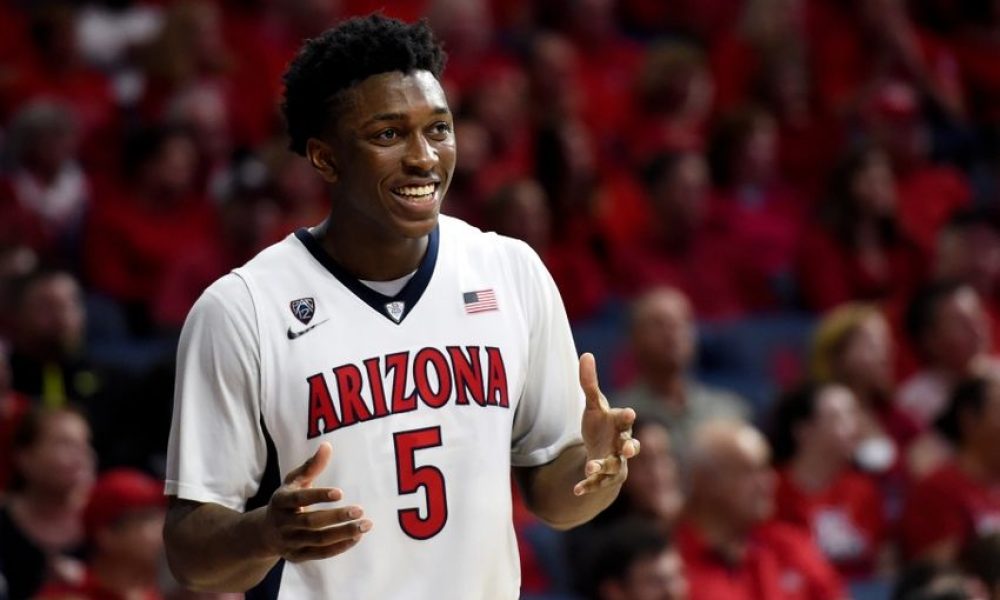 Casey Sapio/USA TODAY Sports
Pac-12 has good depth in 2016
The Pac-12 has not gotten much attention from most of the pundits who cover men's college basketball. For the most part, the best play in the country has come out of the Big 12 and the Big Ten, along with the ACC. Sure, the Villanova Wildcats and Xavier Musketeers are also playing very good basketball in the Big East, but that conference dose not have great depth.
Somehow, people are overlooking the Pac-12, which has some of the best basketball in the nation. Only three of the schools are ranked in the No. 11. Oregon Ducks, No. 17 Arizona Wildcats and No. 23 USC Trojans, but there are likely to be at least five teams coming out of the power conference and perhaps a sixth in the California Golden Bears.
Of all years, we should be very aware of any team with a good roster and experience. The NCAA Tournament is going to be wide open this year, unlike last season when most believed the Kentucky Wildcats and Duke Blue Devils were the only two teams that truly mattered. This campaign has brought us a ton of parity and frankly, there are 20 teams or so that can win the national championship.
Without question, the two best teams are Oregon and Arizona. The Wildcats have to be considered the most dangerous team if for no other reason, the presence of head coach Sean Miller. Miller has been to the tournament on an almost yearly basis with both Xavier and Arizona, something that should serve this group well as it goes into the conference tourney and then March.
Oregon is a 20-6 overall with a 9-4 conference record (tied for first in the Pac-12 with Arizona). The Ducks are led by Dillon Brooks and Elgin Cook, who combine to average more than 30 points per game. Chris Boucher also provides a nice inside game with 12.3 points and 7.5 rebounds per game, and Tyler Dorsey scores another 12.7 points, giving Oregon four players scoring in double digits.
California is another team to watch. The Golden Bears are getting hot at just the right time. Sitting at 4-5 in conference play, it appeared California was going to be on the outside looking in, but three straight wins have the Golden Bears making a nice push. California also has four players averaging in double digits, with Jaylen Brown pacing the club at 15.8 points per night.
With only a few weeks left in the regular season, this is the time to start browsing for sleepers. Whether it is the dreaded East Coast Bias or simply pundits overlooking them, there are a couple of really solid teams in the Pac-12 that are going to make a major push.