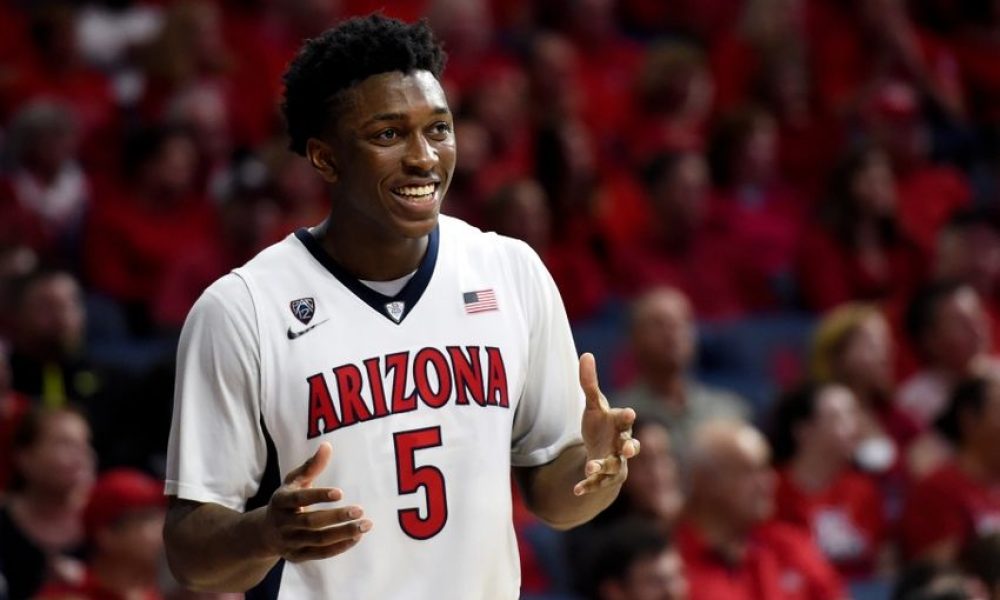 Casey Sapio/USA TODAY Sports
Pac-12 providing March Madness threat?
The Pac-12 is certainly not known for being a great basketball conference, outside of the famed John Wooden-era UCLA Bruins. While that might very well be the best decade any basketball program has ever put together, the rest of the Pac-12's history in men's college basketball has been fairly uninspiring.
In 2015-16, the same can be said for the most part. The Oregon Ducks are going into Monday as the No. 13 team in the country and the best team in the conference. Oregon is 23-6 overall and 12-4 in Pac-12 play, yet nobody is giving the Ducks any kind of real respect. Why? Because Oregon has lost to Boise State, UNLV, Oregon State and Stanford, none of which will have any hope of making the NCAA Tournament.
it's hard to take a team seriously that has so many bad blemishes on the docket, even thought there are some impressive wins including victories over Baylor, California, Utah and Arizona. The Ducks have the firepower to be a dangerous squad in March behind Dillon Brooks and Elgin Cook, but the team lacks a serious amount of credibility in the eyes of the national pundits. It probably does not help that Oregon has not won a national championship since the first year of the NCAA Tournament back in 1938, when the field was eight teams.
Meanwhile, the highest-ranked team in the conference, Arizona at No. 9, is only 10-6 in the Pac-12. Sean Miller is one of the better head coaches in the country and certainly commands respect, but can this Wildcats team really make a deep run into the Sweet 16 and perhaps the Final Four when it can barely keep its head above water in a middling conference?
Miller has some talent on the floor in players such as Ryan Anderson, Gabe York and Allonzo Trier, but the depth is sorely lacking. Should the Wildcats get into a tough game against a good team in the tourney, they would be in rough shape trying to match up with some of the better benches across the nation.
The No. 22 Utah Utes are the only other Pac-12 team that is ranked, and frankly, there isn't much to say about this group. Utah is well-coached and has some talent, but this is the kind o team that would be ripe for a 5-12 or 6-11 upset in the first round of March Madness. It could make a run into the second weekend, but that is likely the end o the road for the Utes.
While the ACC, Big 12, Big Ten and Big East continues to give us ample contenders to cut down the nets in the first weekend of April, the Pac-12 has once again disappointed with both the top-tier contenders and the depth in its conference.