Philadelphia 76ers Confident Despite Nets Upset
By Connor Lynch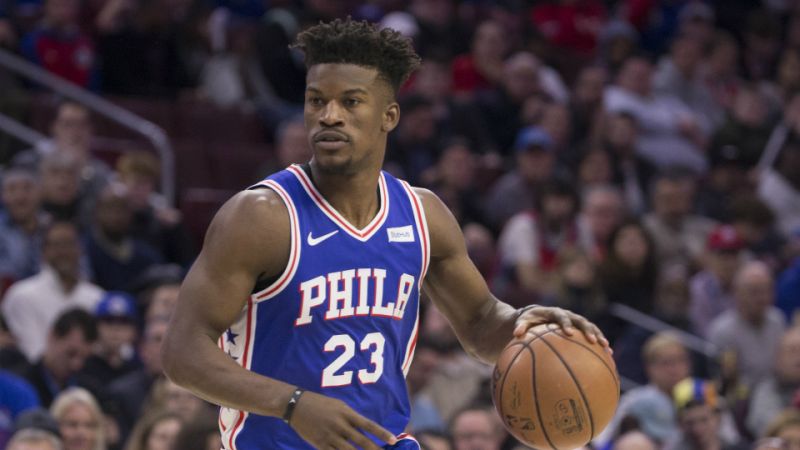 The Philadelphia 76ers are confident of progressing in the playoffs, despite falling to an upset against The Nets on Saturday.
The  No. 3 seeded Philadelphia 76ers lost 111 – 102 to the No. 6 seeded Brooklyn Nets in game one of the series.
Coach Brett Brown said that the team were regrouping with "classroom type stuff" in preparation for Game 2. Jimmy Butler, though, was much more upbeat about the situation.
"We're fortunate," Butler said.
"We get to play basketball every day. We're in the playoffs, we're the 3-seed. We're happy. It could be a lot worse. We could be down 0-4, but we're not.
"So we're not going to worry about it, man. We're going into this bad baby [Monday] thinking we're going to win."
Want $250 to bet on the NBA Playoffs?
Sign up here!
Additionally, guard Ben Simmons has responded to Philadelphia 76ers fans who booed the team on Saturday. Simmons responded, telling them to "stay on that side", which means not to get back on the bandwagon if the team turns it around.
"It's Philly. That's what's going to happen," Simmons said.
"I mean, I love it. That's how Philly is. If you can play or you can't, they're going to give you the s—, talk s—, it is what it is. If you're not playing well, they're going to let you know. But, I mean, I love being here. I love the fans here. I wouldn't want to be in a place where they didn't really care or only showed up when times were going well. So, I mean, a few years ago, we were winning 10 games."
Meanwhile, Brown is confident of progression, and had some words of advice for his players.
"Nobody accepts what happened yesterday," he said.
"You look around the league, three scalps were had by visiting teams. And it's just part of, 'How do you win four games?' And so much of it for me over the years is, 'How do you have that psychological stability where you don't overreact?' Where you're at peace in some place within yourself, where you're solid and steady, and you're not up and down all the time and the playoffs can trick you.
"Family's in town. The media is out at its pinnacle. And you have to ignore the noise. You really have to live in a place that is not distracting."