Phillies Want to Contend Now After Signing Jake Arrieta
By David A.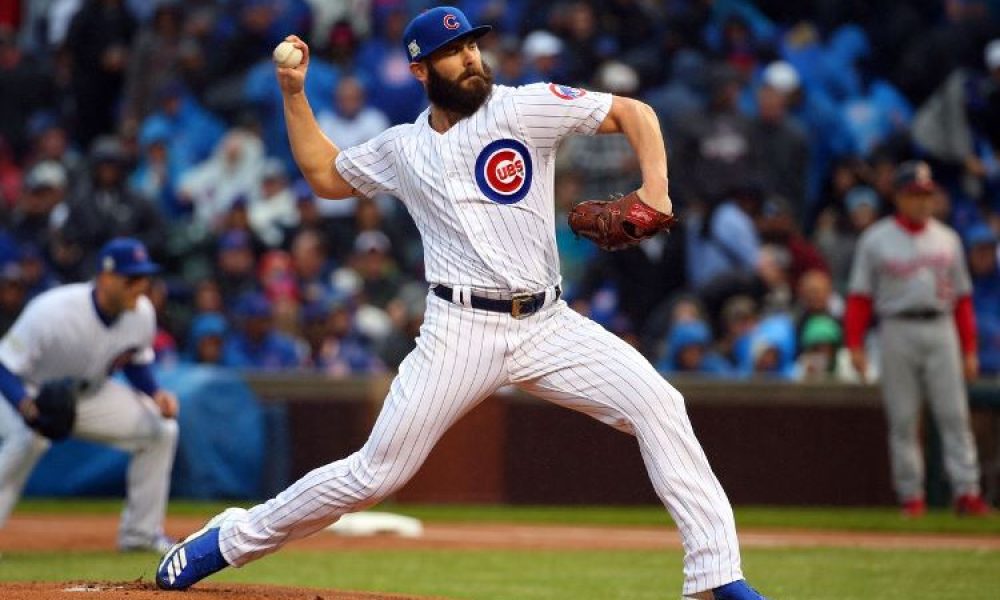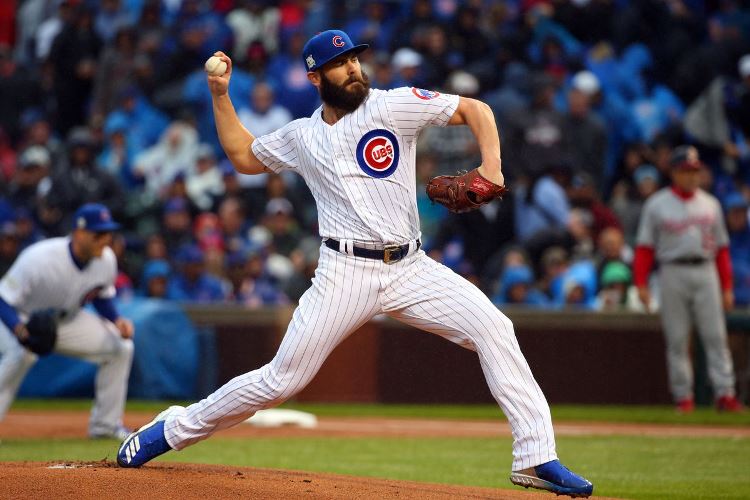 Jake Arrieta signed a good deal for a pitcher that finished 2017 ranked 18th in Major League Baseball in ERA. He ranked 48th in number of innings, and 24th amongst starters who qualify in strikeout rate.
Nevertheless, he signed a $75 million three-year deal with the Philadelphia Phillies. It was much less than the $200 million or even $100 million he and his agent were hoping for. However, he is now baseball's seventh highest paid pitcher based upon annual salary.
Of course, there is no surprise that the long term deal was not offered to Arrieta. He is not the same pitcher that won the Cy Young in 2015. Arrieta in 2014-15 owned the second best ERA in all of baseball at 2.08. However, over the last two seasons, his ERA, although not bad, has increased to 3.30.
Want $250 to bet on MBL Futures?
Over that period his number of innings pitched has dropped from 220 to 197 to last season's 167. He has lost velocity on his fastball from 94.9 down to 92.6. He has also seen his WAR fall to 1.9 from 3.4 in 2015 and 8.7 in 2014.
However, what this signing of Arrieta means is that Philadelphia feels they are close to being playoff contenders, with some baseball pundits believing it could be this season they finally return to the playoffs.
Not only did the team spend $75 million for Jake Arrieta, but they signed Carlos Santana for $60 million on a three-year deal.
The Phillies however, must overcome quite a bit. Last season they lost 96 games, were 12th in runs in the National League, 10th in runs allowed and hit 174 home runs while allowing 221.
Versus the five playoff teams in the NL last season, the Phillies were just 17-31, but things could finally be getting brighter.
Rhys Hoskins moves to left field and is projected to hit over 30 home runs.
Santana will anchor the infield at first base giving the team better defense at that position than they had last season with Tommy Joseph.
J.P Crawford is the new shortstop. His bat is uncertain, but he has a good eye at the plate and could get on base through walks. However, it is his glove that makes him better than last year's starter Freddy Galvis.
Scott Kingery, who hit 26 home runs in the minors last season, has impressed this spring and while his season will start in Triple A he will probably be called up early.
With Jake Arrieta the Phillies have Aaron Nola, Jerad Eickhoff and Vince Velasquez in the starting rotation.
Things are looking up in the City of Brotherly Love.