Phoenix Suns 'A Desperate Team' Ahead of Game 6
By Connor Lynch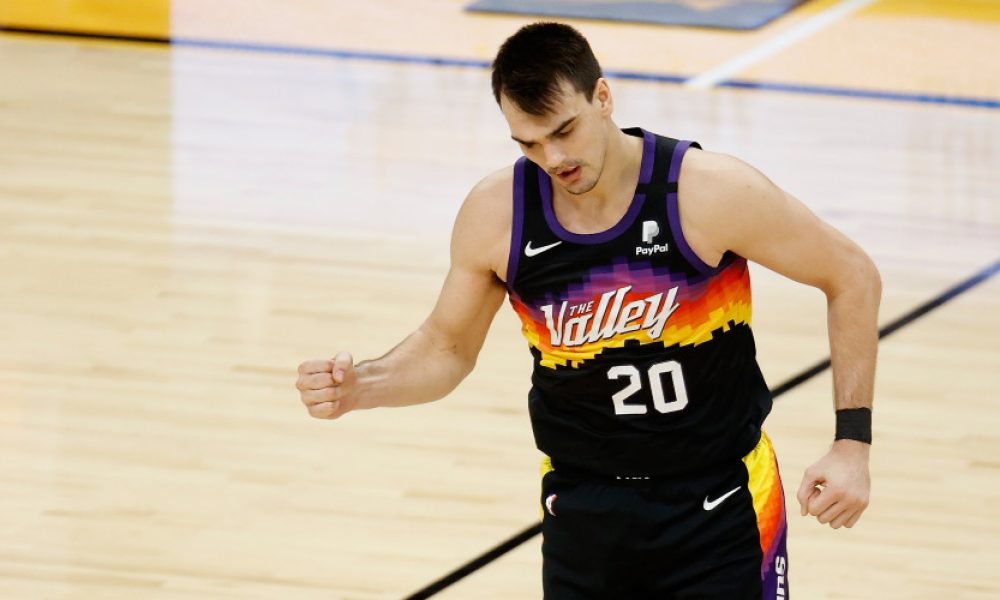 The Phoenix Suns are behind for the first time in their NBA Finals series against the Milwaukee Bucks.
Saturday's 123-119 defeat means the Milwaukee Bucks lead the Phoenix Suns 3 – 2. It was the Suns' third consecutive loss in the series. 
It's only the second time the Phoenix Suns have been behind for the entire postseason. The team won 9 playoff games in a row after the Los Angeles Lakers lead them 2 – 1 in Round 1.
"I like it," Deandre Ayton said. "Tables are turned now. Now, we're the desperate team."
Want $250 to bet on the NBA Finals?
"We got to win one game to put them back on the plane," head coach Monty Williams said.
"That's it. And you have to have that determination that you're willing to do whatever it takes to put them back on the plane."
Devin Booker scored 40 points in Game 5 following his 42 point Game 4 performance. As a result, he is the only player in history to lose two consecutive Finals games in which he scored 40 points.
"We knew this wasn't going to be easy," said Chris Paul.
"We didn't expect it to be. It's hard. Coach said it all year long: Everything we want is on the other side of hard, and it don't get no harder than this.
"So, we got to regroup, learn from this game. But it's over. We got to get ready for Game 6."