'Program Builder' Matt Rhule Accepts Carolina Panthers Job
By Connor Lynch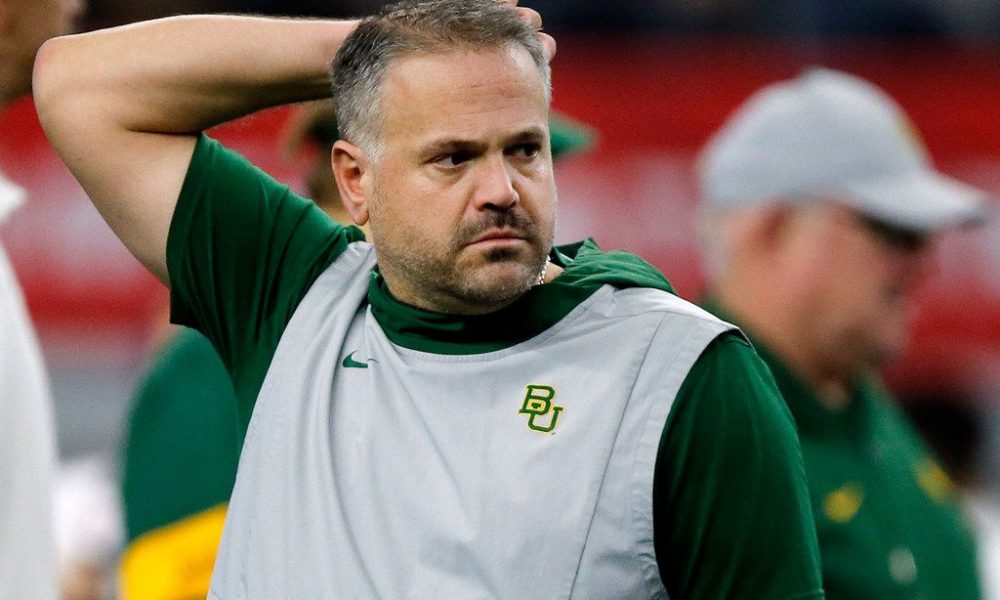 Baylor head coach Matt Rhule will become the fifth head coach of the Carolina Panthers when he announced this week.
Matt Rhule signed a seven year, $62 million deal with the Panthers amidst interest from the New York Giants.
One of the most attractive college candidates around, Matt Rhule is a guy who can build a long term program. That's according to Panthers owner David Tepper, who spoke in glowing terms about his new coach.
Rhule is a rookie in the NFL, of course. That doesn't bother Tepper, who presided over a successful period in Pittsburgh as the minority owner of the Steelers. There, he is credited with building a winning culture and that's what he wants to do with Rhule.
Want $250 to bet on Super Bowl futures?
Sign up here!
"I think Matt Rhule can come in here and build an organization for the next 30 or 40 years," Tepper said. 
"He can build it."
"He built a program that has lasted through three coaches," Tepper said. 
"That's what I hope Matt Rhule can do for us here. He's a program builder."
Rhule will have some work to do if he is going to leave the kind of legacy that Tepper is hoping for. The Panthers went 5 – 11 in 2019, their worst record since 2010. Then, they went 2 – 14, hired Ron Rivera and selected Cam Newton with the first pick in the draft. It's rebuilding time again in Carolina, and Rhule is the chosen one. 
There's another reason Tepper likes Rhule so much, and that's because he sees himself in him.
"He dresses like (expletive) and sweats all over himself. He dresses like me, so I have to love the guy," Tepper said. 
"I was a short-order cook, he was a short-order cook. Nobody gave him anything, nobody game me anything."