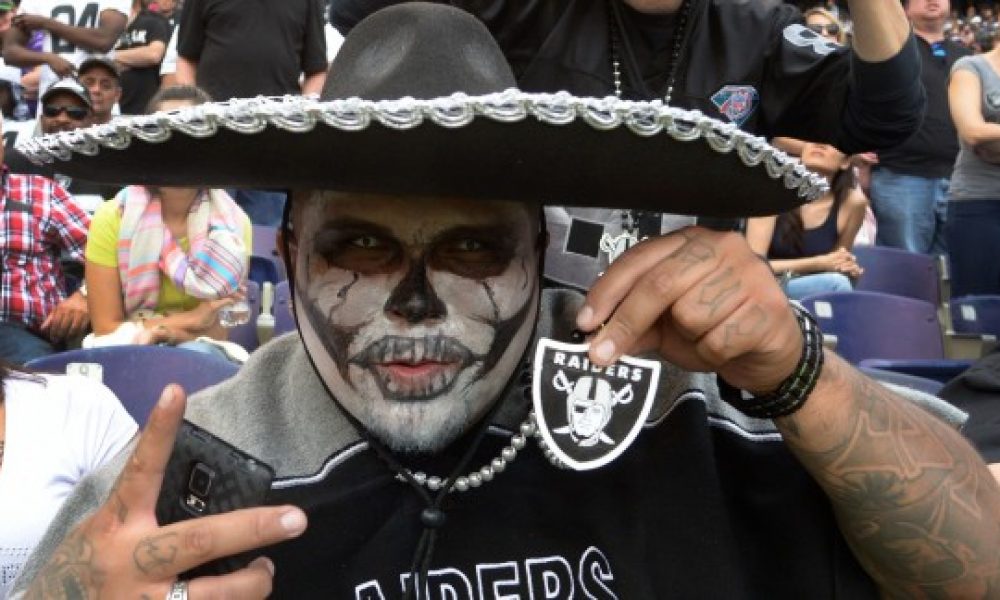 Jake Roth-USA TODAY Sports
Raiders Coming Back To Life After Week 10 Remonstrations
The Las Vegas Raiders gave themselves a fighting chance for the postseason with their first home win in a month.
Sunday's 27-20 win over the Chargers was a result of the understanding between QB Derek Carr and WR Davante Adams. 
The comeback victory was instigated by a 19-yard Carr throw through the center to former college teammate Adams. 
The resulting love-in is a far cry from the histrionics and introspection that followed their Week 10 defeat to Indianapolis.
Want $250 to bet on Monday Night Football?
Adams' form is validation for Carr, who was instrumental in his recruitment by the Raiders. Adams finished the game with eight receptions for 177 yards and two touchdowns.
He now has four games with 100-plus yards receiving and two-plus receiving touchdowns, more than any other player in Raiders history.
Adams is on course for his third consecutive 1,000 yard season and the 5-7 Raiders will hope he can propel them to the playoffs.
"Sometimes people need to hear certain things that they don't want to hear and take a look in the mirror," Adams said. "It's kind of the whole to whom it may apply to. I think guys are pretty good on this team of taking a look in the mirror and coming back and fixing things. As you see, this is the result."
"I wouldn't be here if Derek wasn't here," Adams said. "He's a big, big reason why I ended up in the position I am. I don't know how it would have went with another quarterback in college. That's the type of stuff that builds great bonds and lifelong bonds. That's one of my best friends."