Raiders Reeling From Jon Gruden Resignation
By Connor Lynch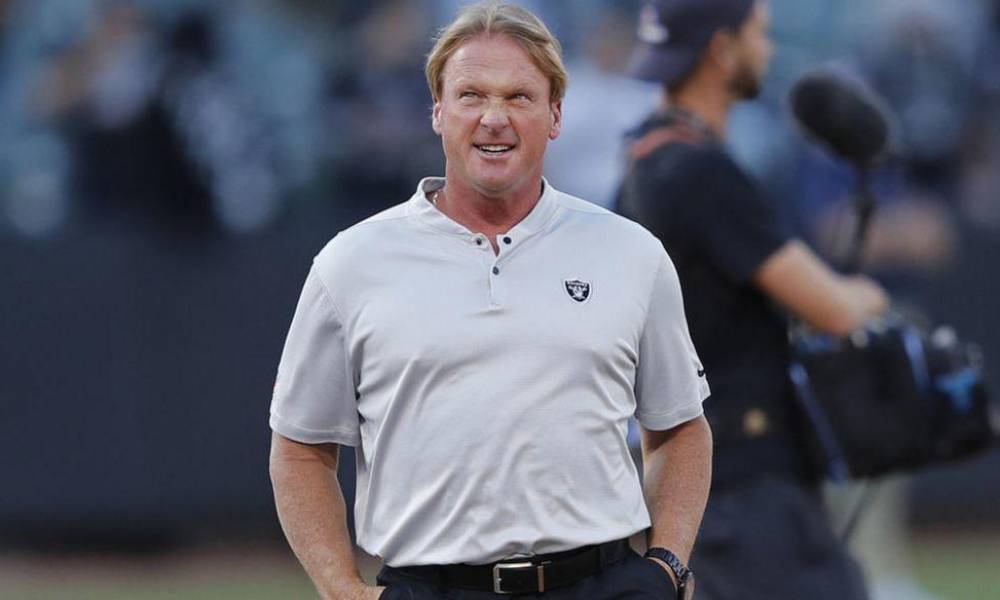 The Raiders are left to pick up the pieces in the wake of former head coach Jon Gruden's email scandal.
The storyline will follow them throughout the season. As well as that, it looks as if it could have far-reaching ramifications for the rest of the NFL.
However, come Sunday none of that will matter. Come Sunday, the Las Vegas Raiders need to win a football game.
For all of the off-field headaches, there is work to be done on the field for the rest of the season. Owner Mark Davis, GM Mike Mayock and interim head coach Rich Bicaccia have presented a defiant front.
Want $250 to bet on Thursday Night Football?
If there is one thing the Raiders can cling to, it's that their coaching change came early in the season rather than late.
"The thing that's unique to us is, we have a good team," Bicaccia said. 
We have 12 games [remaining], we feel we have a lot of time, we feel like all our goals are still in front of us.
"We were 3-0 at one time, we've lost two games. There's a bump in the road, it's not the end of the road. We're just going to put our heads together and put the players in the best position they can to win the game, and we'll see what happens Sunday. … I've got a 7-year-old granddaughter that can put a bunch of X's and O's on the board, but I tell the players all the time, they are the ones that make the X's and O's come to life."
"He's got as much respect in the locker room, in our locker room, as any coach I've ever seen in my life," Mayock said of Bisaccia.
"Is he a great coach? Hell yeah," Mayock continued. "But he's an even better man, and what I've always told people when I endorse him is that he's the most natural leader of men that I have ever been around."