Rajon Rondo: Our Experience Will Win The Championship
By Connor Lynch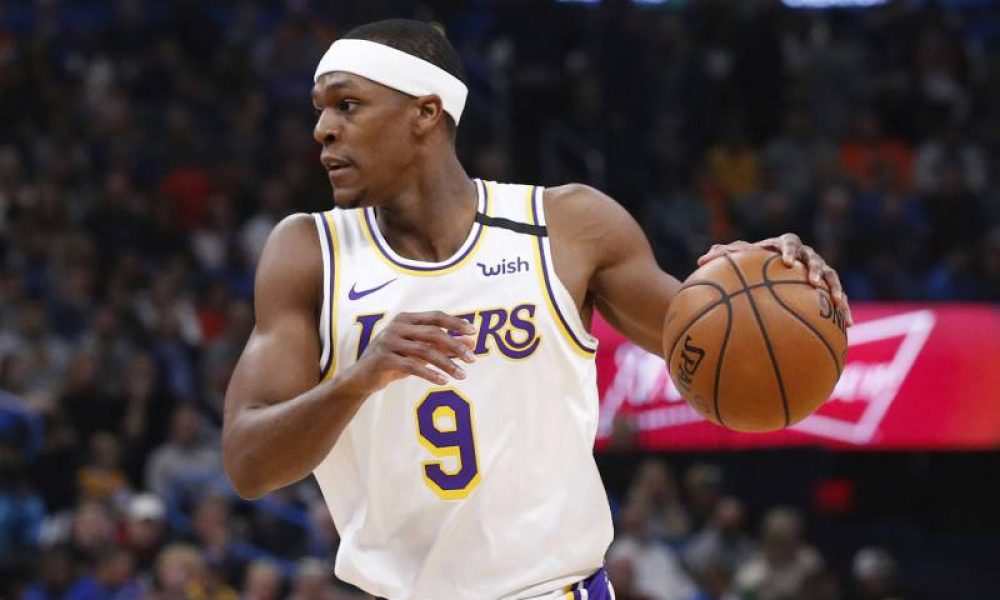 Rajon Rondo this week became the latest veteran to join a Los Angeles Lakers team packed with them.
Experience has clearly been the strategy for the Lakers' summer recruitment. The Lakers are the oldest team in the league this year, and one of the oldest in history.
LeBron James (36), Marc Gasol (36), Carmelo Anthony (37), Trevor Ariza (36) and Dwight Howard (35), make up an incredibly experienced Lakers roster.
In an NBA where youth and athleticism is increasingly important, there is some risk associated with this plan. However, Rajon Rondo believes it's exactly what they need to win the championship.
Want $250 to bet on NBA futures?
"Wisdom is definitely key to winning a championship," Rondo said. "We have a lot of that, obviously, with the age and experience on the court. I'm most excited about not being the oldest guy on the team anymore. I'm actually about [fifth oldest] now, so that's a big step for me going from two months ago I was the oldest guy on the team and now I'm one of the young guys.
"I'm looking forward to it, looking forward to the naysayers saying our age being a problem, but you don't have longevity in this league without discipline," Rondo added. "We have guys that have the mileage, but there's a reason they're still playing in this league at this level for so many years. So I'm not worried about anything or the spectators saying age makes a difference. I think the mind is going to be a big key in why we win this year."
For the Lakers, Rajon Rondo will provide backup for Russell Westbrook in the backcourt. 
"More excitement, more energy in practice," Rondo said of playing with Westbrook. "Looking forward to a lot more competitive competitions with him and other guys on the team. It's a helluva team as far as a lot of competitors, and I'm looking forward to getting better each day in practice with those guys."