Rams Claim Landmark Bucs Win By Pressuring Tom Brady
By Connor Lynch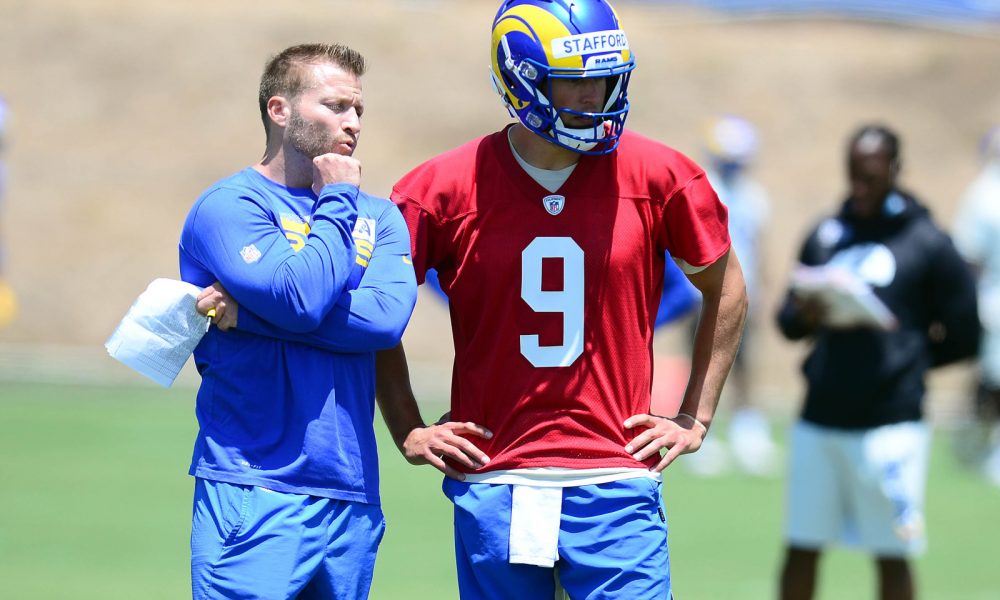 The Los Angeles Rams propelled themselves to 3 – 0 with a landmark victory over the Super Bowl champions on Sunday.
The Rams defeated the Tampa Bay Buccaneers 34-24 by pressuring Tom Brady. However, they also had an explosive quarterback performance from Matthew Stafford to thank.
Tom Brady has been pressured on an NFL-lowest 17.8% of his dropbacks since joining Tampa Bay. The Rams pass rush pressured him 27% of the time on Sunday.
Brady still passed 432 yards and a touchdown, and rushed for a team high 14 yards and a score. He was sacked three times, though, under the pressure from LA.
Want $250 to bet on Monday Night Football?
"It's just a good defense," said Brady.
"They have good pass-rush schemes, they have good pass-rushers, they mix things up quite a bit on you, so it's hard to really just to tee off."
Meanwhile, Matthew Stafford passed for 343 yards and four touchdowns. It's early days, but a win over the Bucs is a statement.
"He pushes it down the field so easily," Bucs coach Bruce Arians said about Stafford. "You're right up in his face one time, he finds a guy wide open down the field and gets it to him. A lot of guys, they see it but they can't get it to him. He's a special player."
Aaron Donald, who was a part of the Rams' 2018 Super Bowl, said they can 'for sure' do it again.
"It's only three games, still got a long season, but obviously that's the ultimate goal, that's what we're chasing," said Donald, who recorded his first sack against Brady in four meetings. "That's the only thing I'm chasing."