Randy Gregory Files for Reinstatement to the NFL
By Connor Lynch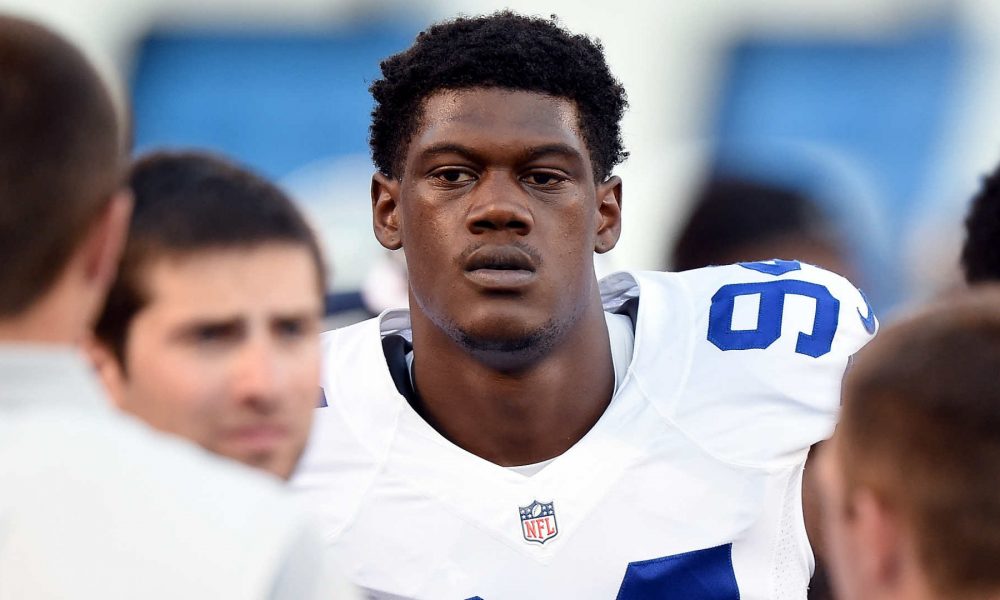 Dallas Cowboys defensive end Randy Gregory could be getting closer to once again being eligible to play in the NFL.
According to ESPN, Randy Gregory is due to meet with NFL officials regarding his reinstatement to the league. Potentially, commissioner Roger Goodell will be present at these talks.
Randy Gregory was suspended from playing for the Cowboys for violating the NFL's substance misuse policy.
He was initially suspended for the opening four games of the 2016 season after joining the league's substance abuse program. Gregory then failed a second test which resulted in a further 10 game suspension.
Want $250 to bet on NFL futures?
Sign up now!
Before the 2016 playoffs, he was suspended for one year and has not been involved with the Dallas Cowboys since.
The player filed his reinstatement application within the last two weeks. According to the NFL's substance abuse policy, a decision will be made within 60 days, provided criteria have been met.
There have been instances of the timeline being extended because not all of the steps have been completed in time.
Cowboys executive vice president Stephen Jones said that the decision is now out of the team's hands.
"We don't have anything to report differently, other than that I know he's wanting to move forward with the appeal," Jones said. "I don't really have anything new to report on that front other than that. I know he's done the application process, but I'm pretty sure he hasn't had the actual appeal. It's in the league's hands."
Cowboys owner Jerry Jones threw his support behind Gregory in early May.
"I have been proud of Randy during this offseason," Jerry Jones said May 9. "I'm very aware of how hard he's working to get back in the league and get back on the field."