Raptors surprise odds favorite to land Kawhi Leonard
By Amber Lee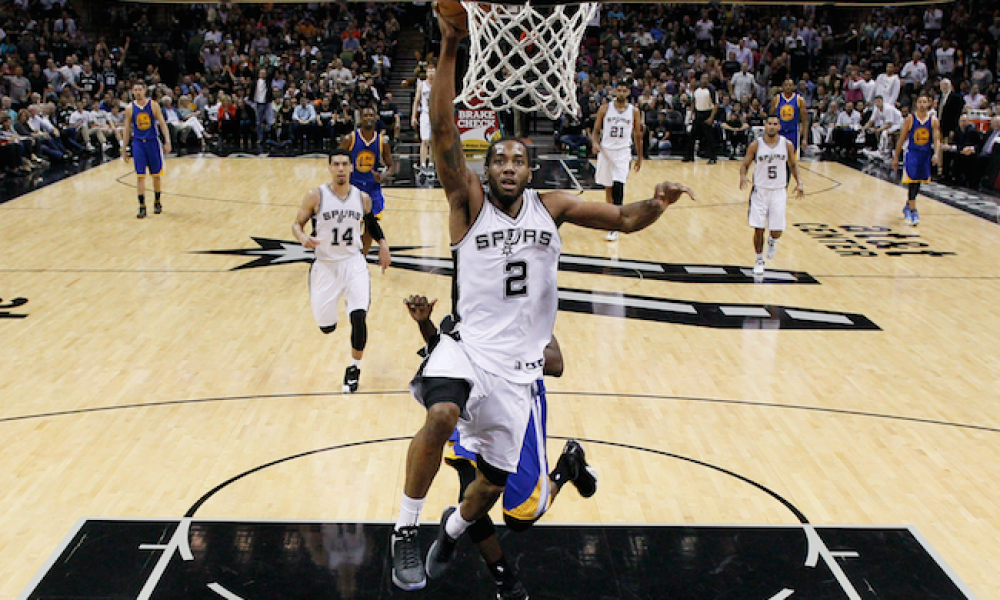 Updated odds on which team Kawhi Leonard will play for next season (@betmybookie):

Raptors EVEN
Spurs +400
Lakers +500
Clippers +600
76ers +800
Celtics +800
Bucks +1000
Knicks +1500
Cavaliers +2000
Rockets +2000
Nets +2500
Field +500

— OddsShark (@OddsShark) July 12, 2018
As the Kawhi Leonard saga continues to unfold in San Antonio, the question on everyone's mind is where will he land. Now it seems there may be a new favorite to land the All-Star forward.
According to OddsShark, the Toronto Raptors are the new favorite to acquire Leonard's services next team. In fact, Toronto is a massive favorite to be the future home for the 27-year-old.
It comes as a major surprise given teams like the Boston Celtics, Los Angeles Clippers, Los Angeles Lakers and Philadelphia 76ers were previously linked most often to Leonard.
Earlier this month, reports indicated he didn't want to play in Los Angeles to compete with LeBron James. If that's true, Toronto and Leonard would have something very much in common.
NBA Betting