Rasmus Dahlin Scores First NHL Goal
By Connor Lynch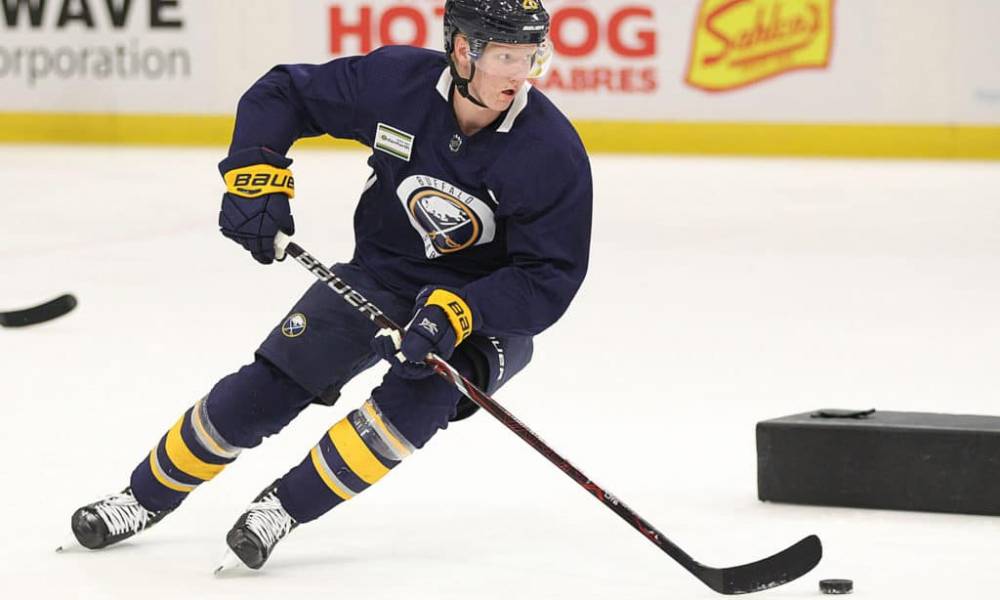 Swedish defenceman Rasmus Dahlin scored his first NHL goal on Saturday against the Arizona Coyotes. Rasmus Dahlin scored the goal 2:45 into the game which the Buffalo Sabres won 3 – 0.
In another NHL first, goalie Linus Ullmark made 36 saves for his first ever NHL shutout.
Rasmus Dahlin, the No. 1 pick in the 2018 NHL draft, had Jeff Skinner to thank for his goal. Skinner drew Antti Raanta out of the crease and shot against the left post. Rasmus Dahlin scored into an empty net to become the youngest defenseman to score a goal in Sabres History.
The 18 year old Rasmus Dahlin was quick to credit his teammate after the match.
Want $250 to bet on the NHL?
"I need to thank Skinner, when I saw the puck on the goal line," said Dahlin.
"He made a great move to get open, a great move on the goalie too, and it was an open net."
The move also resulted in Skinner's first point for Buffalo. Skinner was traded from the Carolina Hurricanes in august. He scored his first goal in the third period to make it 3 – 0. However, he was more enthused about Dahlin's goal.
"Rasmus made a real nice play getting it to me in transition and obviously a real good job following it up," Skinner said.
"I should have put it in, but I was happy for him, his first one, his first of many. Pretty cool."
Skinner believes that Dahlin's first goal marks the start of a glittering NHL career for his young teammate.
"You watch him play, you know it's going to come for him. He's got so much skill, it's nice for him to get it out of the way. I thought he played a great game, and it's only five games into his career. It's going to be fun to watch him, and it's going to be for a long time," he said.