Ravens sending record number of players to Pro Bowl
By Amber Lee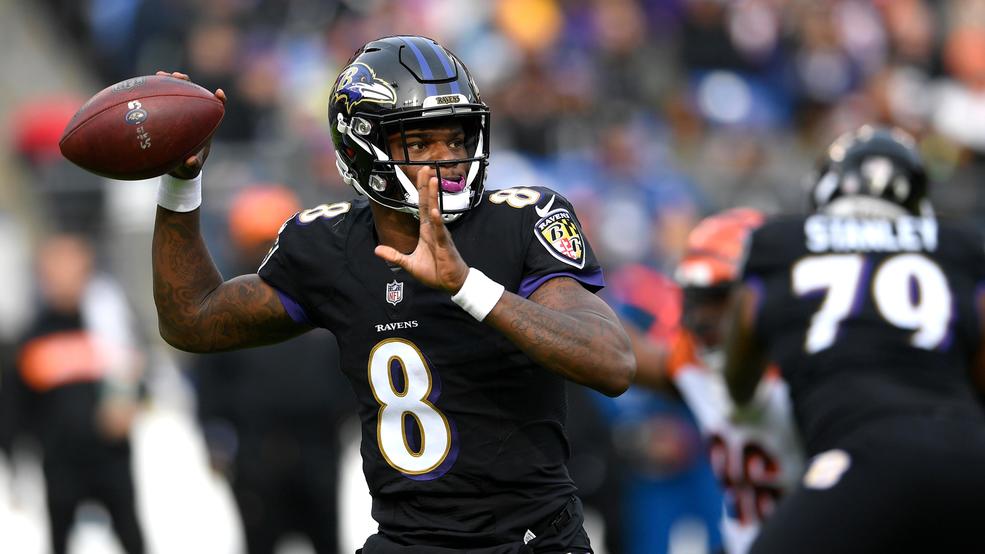 The Baltimore Ravens have racked up10 consecutive wins to push them atop the NFL's standings. Now, they're leading the league in another category – Pro Bowl selections.
Your Ravens headed to the #ProBowl‼️

Our 12 players ties the most ever for one team when the rosters are first announced‼️ pic.twitter.com/tyZhiiY7ow

— Baltimore Ravens (@Ravens) December 18, 2019
When the NFL announced the rosters for the 2020 Pro Bowl on Tuesday night, it revealed that 12 Ravens players received Pro Bowl recognition this season. It sets the NFL record for most selections, excluding alternate nominees.
Quarterback Lamar Jackson ran away with the voting at an incredible count. It's almost expected in an MVP-caliber season that has seen him break Michael Vick's single-season rushing record and lead the NFL in touchdown passes (33).
The New Orleans Saints received the second-most Pro Bowl selections with seven players receiving the honor. The Kansas City Chiefs had the third-most with six players on the first Pro Bowl roster.
Meanwhile, the New York Giants and Miami Dolphins didn't have a single-player receive the recognition.
The 2020 Pro Bowl will be held in Orlando, Florida, at Camping World Stadium on Jan. 26, 2020. Of course, every team hopes it gets to decline the invite and play in Super Bowl LIV instead.
NFL Betting