Reggie Jackson: I Hit Basketball Depression
By Connor Lynch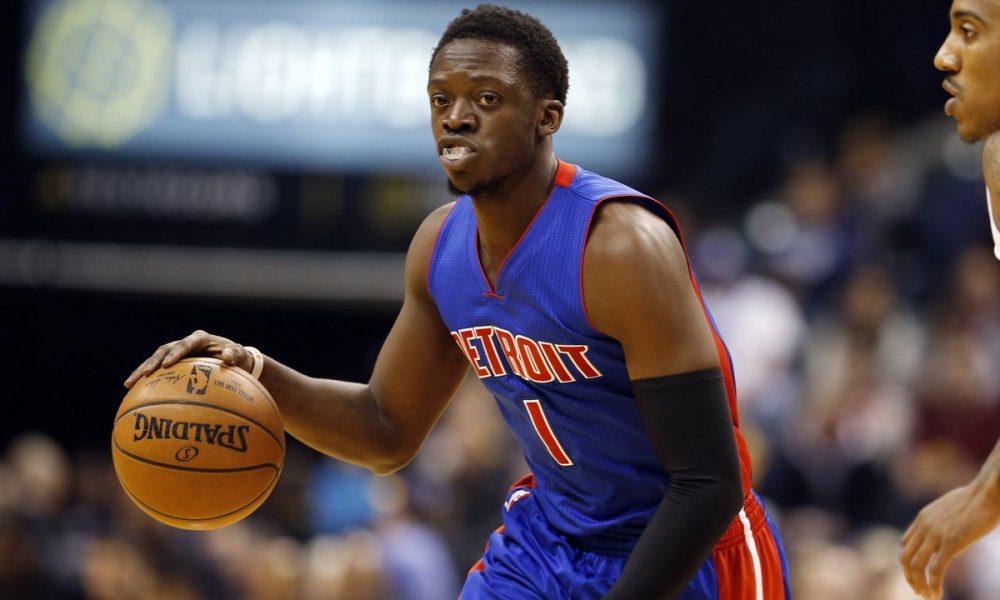 Detroit Pistons point guard Reggie Jackson has opened up about the toughest time in his career, saying he considered retirement.
Perhaps inspired by Andrew Luck's recent NFL retirement, Reggie Jackson outlined how injuries can weigh a player down mentally. 
Reggie Jackson struggled with injury throughout 2016 – 2018. He only played 52 games in the 16/17 season, and 45 in the 17/18 season. Missing so many games caused him to seriously consider retirement.
However, Jackson bounced back, and played 82 games for the Detroit Pistons last season. Now on the other side, he can reflect on those dark times philosophically. 
Want $250 to bet on NBA futures?
"A few years back, I thought (my future) was retirement after this season," Jackson said, via The Detroit News. 
"I'm just happy to be in a good state of mind and playing ball this year. We'll figure (the future) out from there. I'm excited about what we can possibly do this year. … I was just getting injured too much and I had hit basketball depression and it was a point in time that I really didn't want to deal with the game anymore. It was more the injuries that started to have that (retirement) thought creep in my head." 
Jackson finished the season with averages of 15.4 points and 4.2 assists. As well as that, he achieved a career-high 37% shooting from three.
"Honestly, the rhythm I'm trying to chase is the one I had the last two or three months last season," Jackson said. 
"That's where the game came easy and I wasn't forcing anything and taking what was given. We were more comfortable as a team. … I'm just trying to enjoy each and every day and the team I'm on and the opportunity God has given me and whatever He has in store for me."