Rob Gronkowski Excited to Link Up With Brady Again
By Connor Lynch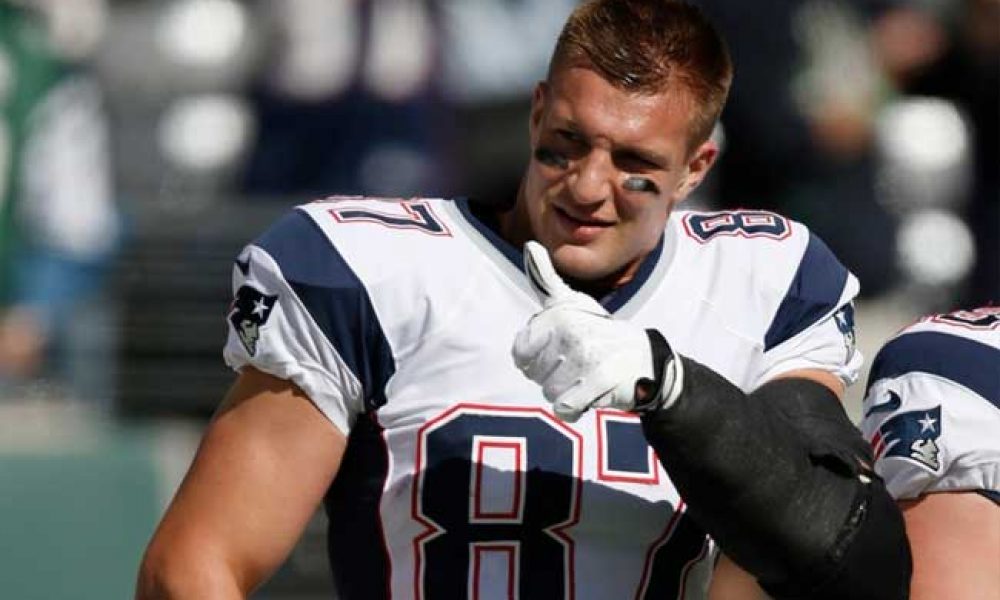 Among the furore surrounding Tom Brady joining Tampa, it's easy to forget that longtime teammate Rob Gronkowski is there too.
The three-time Super Bowl winning tight end came out of retirement to join Tom Brady in Tampa Bay.
Rob Gronkowski says that retiring in March 2019 afforded him a much needed break. The five-time Pro Bowler is excited to link up once again with Brady.
If the pair are able to restore their partnership to it's previous heights, then Tampa could be in line for its first postseason since 2007.
Want $250 to bet on NFL futures?
Brady and Rob Gronkowski rank 5th on the all-time touchdown combination list, with 7,786 yards and 78 touchdowns.
After so long out of the game, The Gronk is refreshed and ready to get back to doing what he does best.
"It feels good to be back doing what I love, catching passes from Tom, making blocks for the running back, just doing what I do," he said.
"Running up and down, running up the seams, just all over the place. I just love the game of football and being out there with my team-mates.
"At the time I just needed a break from football. I love the game, I love watching the game, but I just needed a break. I'd been playing football and all sports for my whole life so I just needed a little rest.
"I took care of myself and I felt like I was ready to come back and play and what better situation can it be than coming down to Tampa and playing with Tom? It's a fantastic organisation. I'm just glad to be back."
With the moves Tampa has made, it's clear they're aiming for the playoffs. If they do, their postseason chances will rest upon the shoulders of the two grizzly veterans.