Russell Westbrook Records 100th Triple-Double
By Connor Lynch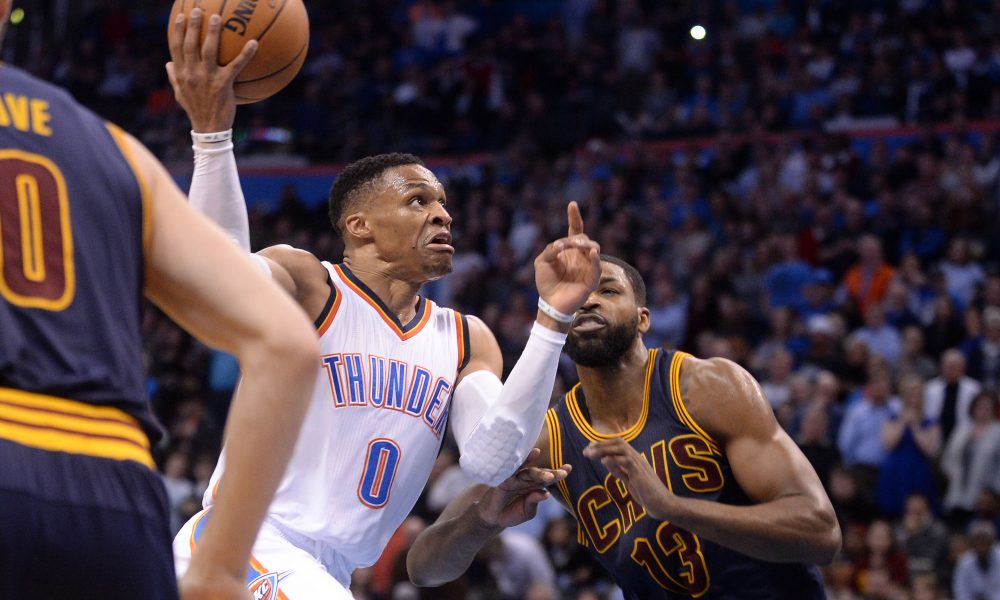 Oklahoma City Thunder point guard Russell Westbrook hit a milestone during their win over the Atlanta Hawks on Tuesday night.
Westbrook became the fourth NBA player to reach 100 triple-doubles during the game which the Thunder won 119 – 107.
He achieved the feat late in the 4th quarter. Russell Westbrook chased down a missed Taurean Prince 3-pointer with 2.38 left for his 10th rebound of the game. He finished the night with 32 points, 12 assists and 12 boards.
Russell Westbrook became the third-fastest player to reach 100 triple-doubles, after 736 games. The other three players include Oscar Robertson (227 games), Magic Johnson (656 games) and Jason Kidd (1025 games).
"The group of guys that's ahead are Hall of Famers," Westbrook said. "I'm just happy to be a part of the crew with those guys."
It was the third consecutive game in which Westbrook hit a triple-double and his 21st for the season. Last season, he set an NBA record for triple-doubles (42) on the way to winning the league MVP.
Get a $250 welcome bonus to bet on the NBA!
Russell Westbrook drew praise from his teammates and coach following the achievement. Paul George described him as "competitive".
"That's all you see him display is the competitiveness, the never-giving-up. That's what Russ is: a guy that's never gonna give up, and he's gonna play every possession. So, you've got a guy like that, he's not gonna allow a team to lose."
Thunder coach Billy Donovan also highlighted the fact that Westbrook is a rare talent:
"He's one of the rare guys in this league — certain guys in the league have to do something to impact the game. He doesn't have to take a shot to impact the game, and I think that speaks to his greatness. I mean, I think the fact that this is the 100th triple-double; 100 times, and he's a point guard, speaks to just his fingerprints are all over the game. It also speaks to how hard he plays. So, it's really a heck of a milestone and an incredible accomplishment."