San Francisco Linebacker Reuben Foster Arrested for Possession of Marijuana
By David A.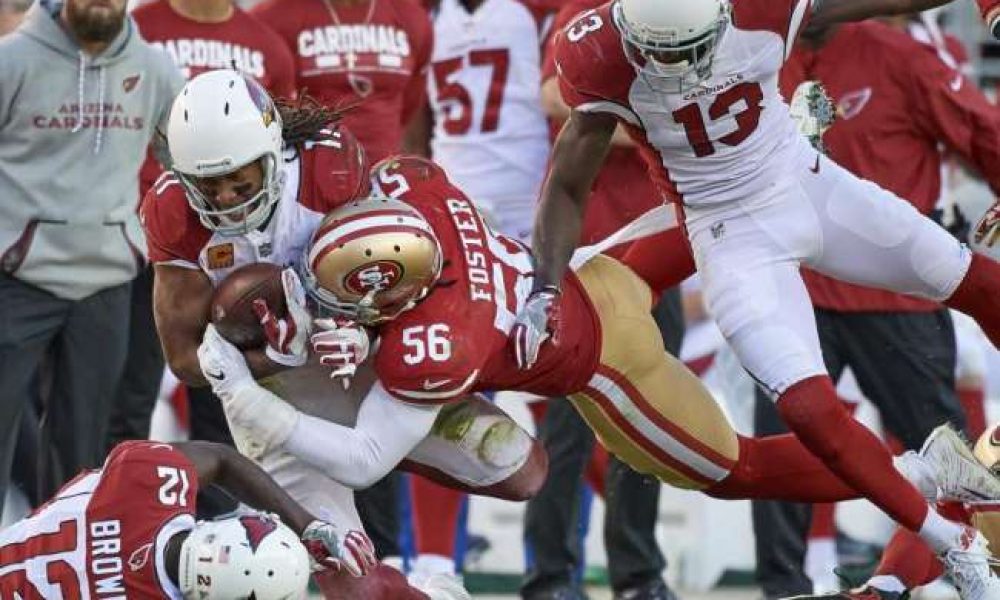 On Friday, Reuben Foster a linebacker for the NFL's San Francisco 49ers was arrested in Alabama for possession of marijuana, according to the database of the Tuscaloosa County Sheriff's Office.
Late Friday night Foster posted a $2,500 bond and was released. In Alabama, a second-degree charge of possession of marijuana is a Class A misdemeanor.
Following reports of Foster's arrest and subsequent release, the 49ers released an official statement that said the organization was aware of the matter that involved Foster and were gathering all the relevant facts at this time.
Foster's arrest comes nearly two weeks after the rookie linebacker completed his first season with the team. During the season, Foster was second in the team in tackles with 72 in just 10 games played.
Foster, who attended the University of Alabama and played for Nick Saban, was picked No. 31 overall in the NFL Draft last year, after San Francisco traded up from a lower round to enter the first round to draft him.
The 49ers decision to draft Foster came after the linebacker raised caution flags during the NFL's yearly scouting combine when he was sent packing early due to an argument he had with hospital employee and had his urine sample come up diluted. The diluted sample, according to the policy of substances of abuse in the NFL was considered a positive test. Subsequently, Foster entered the NFL already in the league's substance abuse program.
San Francisco general manager John Lynch, after the team had drafted Foster last April, said the he had anticipated people questioning the off-field issues of the player, but felt good that he picked the player.
When directly asked related to the diluted urine sample, Lynch said it did not concern him. He said that the team had spoken to Foster about the incident and urine sample and were comfortable with the situation.
Foster was a first-team All-American with Alabama in 2016 and won the Butkus Award that season. In November of 2017, he was named the Defensive Rookie of the Month in the NFL.