Golden State Believes Kevin Durant Has Torn Right Achilles
By David A.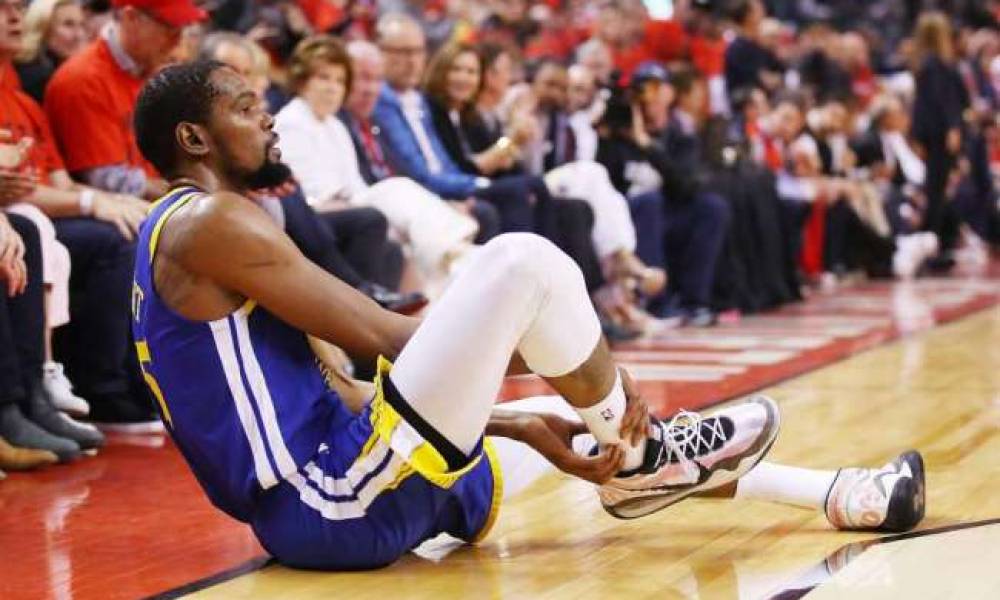 On Monday night, officials from the Golden State Warriors said that star Kevin Durant had suffered an injury to his right Achilles tendon. The incident occured during the Warriors 106-105 victory in Game 5 of the NBA Finals against the Toronto Raptors.
General Manager of the Warriors Bob Myers spoke to reporters. Myers said his forward would have an MRI Tuesday to determine how severe the injury to the Achilles is. However, the looks on both coaches' and players' faces told more than could the words Myers spoke.
Sources said that the Warriors staff believes Tuesday's MRI will confirm Durant has a torn Achilles tendon.
Want $250 to bet on the NBA Finals?
Sign up here!
Myers explained, while fighting back tears that Durant had suffered an Achilles injury. Although, the medical staff did not know the extent of Durant's injury. He concluded that the star forward would undergo an MRI on Tuesday.
Prior to Game 5 on Monday, Kevin Durant had not played since May 8 when his injured his calf versus Houston during the semifinals of the Western Conference.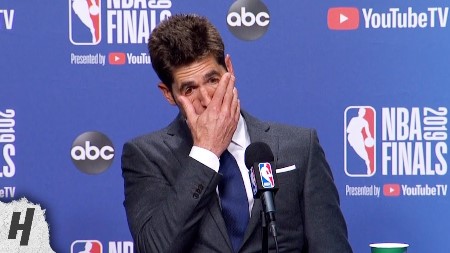 The decision to play Durant in Monday's Game 5 was vigorously defended by Myers. The Warriors GM said Kevin Durant had been cleared to play and added that the decision had been a collaborative one with no one to blame. Myers then said that if anyone wanted to blame someone they could blame him since he is in charge of the basketball operations for the team.
Golden State will leave Toronto on Tuesday and there is not likely to be any new update on Durant's condition until late Tuesday night after he has been evaluated and the MRI results are available.
Durant left the arena Monday during the third quarter with a walking boot and crutches.
He was hurt just 3 minutes and 9 seconds into the second quarter when attempting to drive by Serge Ibaka. Durant collapsed in pain after walking a few steps, while grabbing at his right lower leg on the sideline.