Sources: OKC Russell Westbrook to Houston for Paul and Picks
By David A.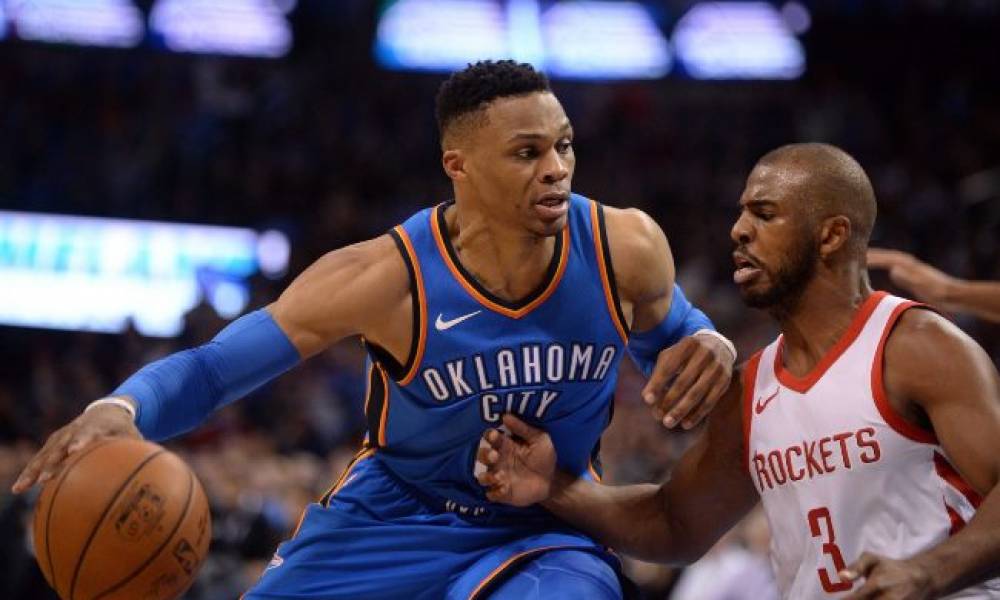 On Thursday, the Oklahoma City Thunder agreed to trade their triple-double king Russell Westbrook to the Houston Rockets. There, he will reunite with former teammate James Harden, said league sources.
In exchange, Houston will send veteran guard Chris Paul. Additionally, they will send a pair of protected first-round draft picks and two pick swaps to Oklahoma City.
Want $250 to bet on NBA futures?
Sign up here!
Houston is reuniting two former guards who began their NBA careers together in Oklahoma City. Both Harden and Westbrook enthusiastically supported the deal, league sources announced.
Sam Presti, the general manager of the Thunder worked with Westbrook and agent Thad Foucher to facilitate the guard's wish to play with Houston. The Thunder discussed the possibility of a deal for Westbrook to be traded to the Miami Heat as well.
Presti is working with agents Steven Heumann and Leon Rose, who represent Paul, to send the All-Star guard to another team, added league sources.
Miami is one of the teams in that conversation but other possibilities are also being looked at. Rose and Presti worked last year on a situation of a similar nature that involved Carmelo Anthony.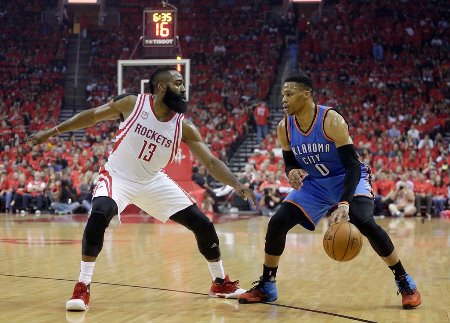 With the Thunder trading away Paul George, Jerami Grant and now Russell Westbrook, the team will have a minimum of a pair of first round pick in six of the next seven NBA drafts.
The Rockets believe the age difference between Westbrook who is 30 and Paul who is 34, gives the team the ability to increase the size of Harden's championship window. Harden will be 30 in August.
Since the NBA draft on June 20, the Thunder has received eight picks in the first round. With the Thunder having the possibility of retaining its own first round picks in 2020 and in 2022, Oklahoma City could have 15 picks in the first round and swap rights for four different seasons from 2020 to 2026.
Sportsbooks lowered the Rockets odds to win the NBA title in 2020 to 7 to 1 from 10 to 1 behind only the Lakers, Clippers and Bucks, after word of the trade of Westbrook was made public.