Spurs' Kawhi Leonard Out For the Postseason
By Connor Lynch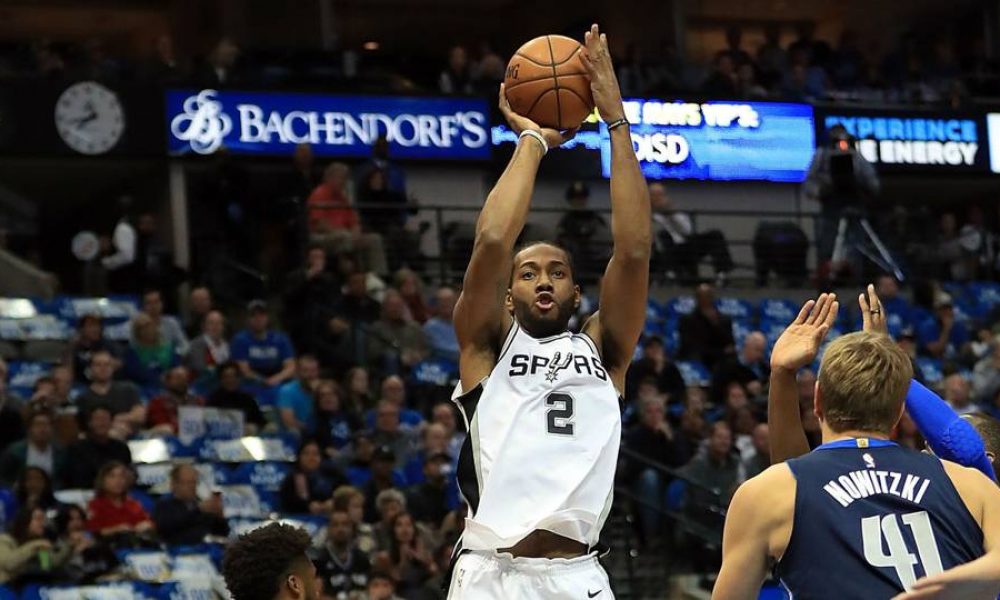 San Antonio Spurs star forward Kawhi Leonard will miss the remainder of the postseason, league sources told Yahoo Sports.
The Spurs had hoped for an heroic return for the 26 year old. However it appears Kawhi Leonard will not recover from his right quadriceps injury in time.
The player will remain in New York, where has has been undergoing rehab with his personal medical team.
The story is bizarre, as Leonard has been cleared to play by the San Antonio Spurs medical team. Clearly, his personal team disagree, and have ruled him out until next season.
According to the Yahoo report, Leonard's rehab has been a collaboration between the Spurs medical team and his personal team.
Spurs coach Gregg Popovich was asked on Sunday about the forward's potential return. His response hinted at a rift between the team and the players' 'people':
"You'll have to ask Kawhi and his group that question.
"So far they say that he's not ready to go, so we can't do anything until that happens. Then we would have to decide what's going on from there, but that's the first thing that has to happen."
Get a $250 Welcome Bonus to bet on the 2018 NBA Playoffs
Reportedly, a team meeting regarding Kawhi Leonard was held towards the end of the regular season. The players discussed his injury status and tried to persuade him to return to the court.
San Antonio faces off against the Golden State Warriors in the NBA playoffs. Following the news that Leonard will not return to the side, their hopes of progressing took a hit. The team is + 10 against the spread to win against the Warriors tonight.
Leonard has only played on nine occasions this season. His last appearance came all the way back in January.