Terence Davis Must Take His Opportunity – Lowry
By Connor Lynch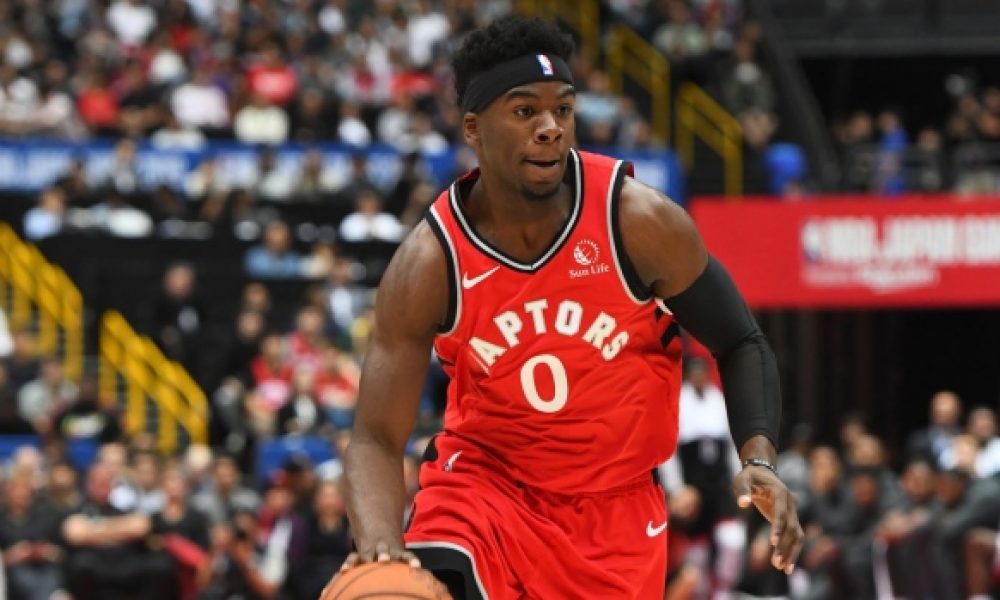 Toronto Raptors rookie Terence Davis is 'reaping the benefits of all his hard work', according to coach Nick Nurse.
Terence Davis is playing his first NBA season for the defending NBA champions, who are second in the East. The Raptors are in the middle of a franchise-tieing winning run, with 11 straight wins.
Despite all this, Terence Davis was not selected for the Rising Stars Challenge this upcoming NBA All-Star weekend. Davis says he is disappointed to be passed over, but that he is focused on making the playoffs.
He's made a solid contribution so far, including scoring a career-high 31 points in his last game against the Chicago Bulls.
Want $250 to bet on the NBA?
As well as that, he made a career-high 12 of 15 field goal attempts against the Bulls. Six out of seven of those attempts were from beyond the arc. He is the 6th Raptors rookie to score 30 points in a game, and the first as a reserve.
"The ball was going in, so I kept shooting," Davis said.
Davis has scored 23 points twice so far this season. Against the Bulls, he scored 13 points in the fourth quarter, to help Toronto to a 129 – 102 win.
He admitted that the Rising Stars snub was 'definitely in the back of my mind', and played like a man with something to prove.
"I'm not saying I wouldn't want to play in the game, because it's a special event, but I would rather play in the playoffs," Davis said.
It looks like Davis will have a run in the team, with guard Norman Powell injured with a broken finger. He would have felt like part of the team when he was hugged by Kyle Lowry at the end of the Bulls match.
"With Norm being out, [Davis] is going to have an opportunity," Lowry said. "He's got to take advantage of it."