Top Super Bowl 53 Game Props: First score of the Game
By Jonathan K.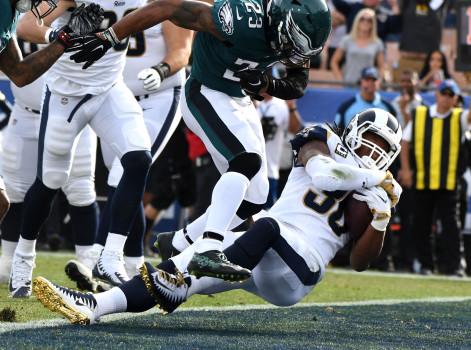 With the big game just hours away, betting action is getting hot. For those looking for some more interesting bets the top Super Bowl 53 game props is where to look.
You can bet on plenty of wacky things. You can take a literal 50/50 bet on whether the first coin toss will be heads or tails. You can bet on how long the National Anthem will take to sing and whether or not any player will take a knee during the singing. So while there is plenty of chances to make some money today, below are some more strategic prop bets, like the first score of the game prop
Super Bowl 53 Game Props: First Score of the Game
Will the first points of the game go on the board through a field goal, touchdown or maybe even a safety?
Looking at the total, set at a big 56.5 points, the books are expecting more than a few TDs in this game. Both sides have plenty of offensive weapons to put six points on the board first thing. Also consider that neither of these teams have what one would call a top defense.
As far as raw numbers to analyze, the Rams, put a TD up in 10 of their 18 games as the first score of the game. The Pats have scored a TD first in 14 of their 18 games. This obviously has bettors leaning to a touchdown putting the first points of Super Bowl 53 on the board.
You bet on  Super Bowl 53 game props at Betonline.