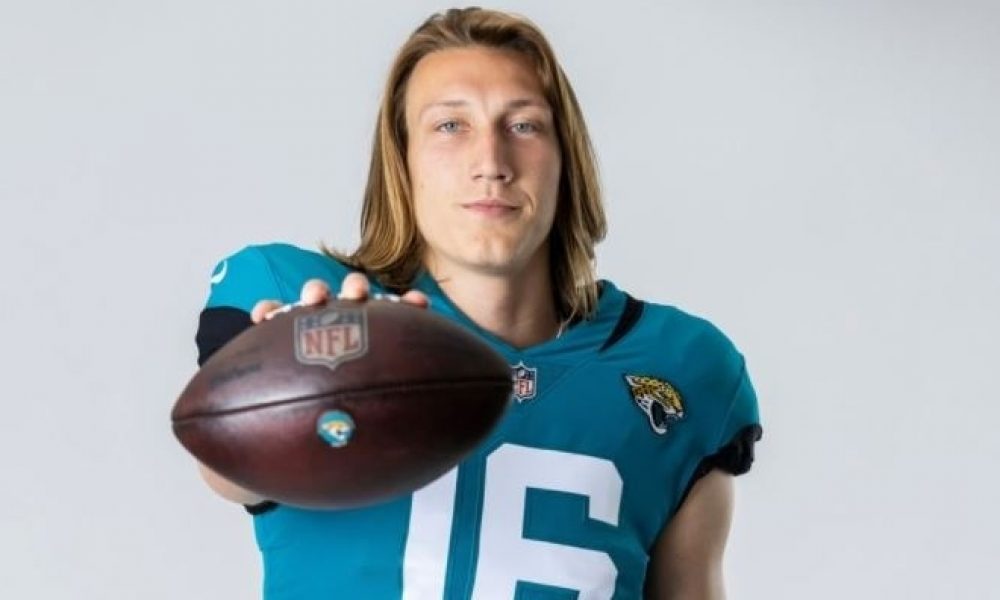 Trevor Lawrence Warns Jaguars They Need To Win Away
Jacksonville Jaguars quarterback Trevor Lawrence pulled no punches when describing Sunday's 40-14 defeat to the Detroit Lions. 
Trevor Lawrence finished with only 179 yards on 17-of-31 passing and a touchdown. The rookie quarterback under first year head coach Doug Pederson lost by 10-plus points for the first time this year. 
What irks Trevor Lawrence is the inconsistency. The Jaguars were coming off a shock Week 12 win over the Baltimore Ravens.
To follow that up with a limp performance is typical of a young team. This young team is going to learn fast if Lawrence has anything to say about it.
Want $250 to bet on NFL Week 14?
"It's embarrassing, honestly, what we put out there in such a big game for us. I mean, that's the word to describe it. It's embarrassing," Trevor Lawrence said. "I mean, this is a playoff game for us and we go out there and laid down. Credit to them, those guys, those guys whooped us…
"It's just embarrassing, especially coming off a big win when you come out here and lay an egg. It just can't happen. We've lost eight games this year, and never have I felt like we got embarrassed like we did today."
"I don't think it has anything to do necessarily with playing on the road," Lawrence said. "We just got our ass kicked, so it really doesn't have anything to do with being on the road. But yeah, we have more road games this year than home games, so you've got to win your road games, and we haven't done that."