Tyrann Mathieu to Bring 'Attitude' to Chiefs' Defense
By Connor Lynch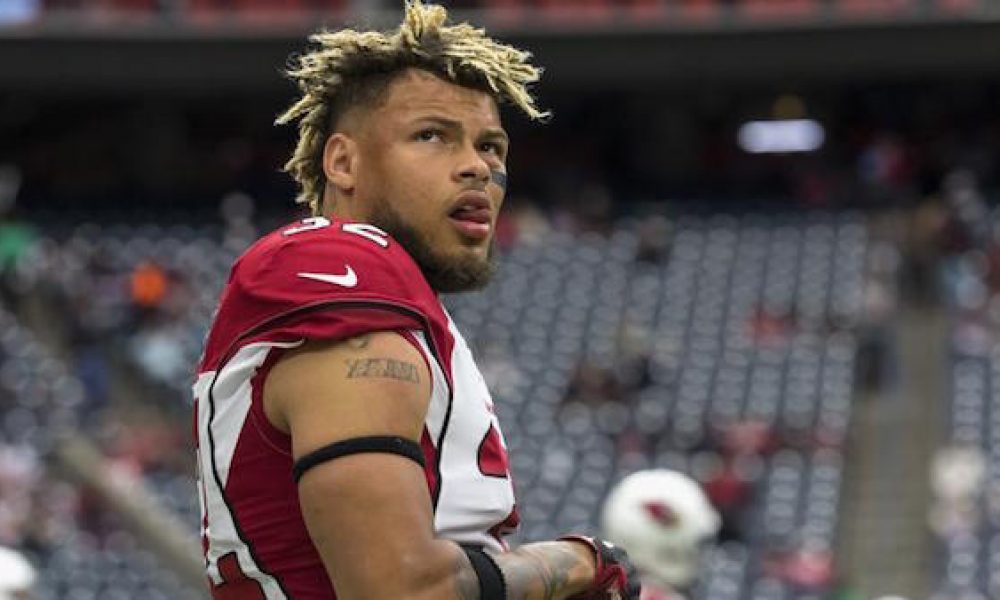 Kansas City Chiefs safety Tyrann Mathieu believes he can help build a defense with 'an attitude' for his new team.
It's no secret that the Kansas City Chiefs need to improve defensively. While a Patrick Mahomes-lead offense impressed last season, the defense did not. The Chiefs defense ranked 11th in postseason and 31st in the regular season for yards allowed.
Free agent signing Tyrann Mathieu, certainly knows what it takes to play NFL defense. He played last season for the Houston Texans and matches his career high for tackles with 89. As well as that, he had 8 passes defended, a career-high 3 sacks and two interceptions.
Want $250 to bet on NFL futures?
"Just really trying to build a defense with an attitude," Tyrann Mathieu said
"I think anytime you can have 10, 11 guys with a chip on their shoulder — an edge, a certain kind of presence, a certain kind of attitude, a kind of swagger — you create a collective identity. I think that's what we're trying to do. Definitely not trying to do something that's outside of our characteristics. I think we wake up each and every day and we live that way — just with an attitude and a chip on our shoulder. Like I said, it can rub off on the guys around you."
Mathieu said that his experience can help shape the Chiefs' defense into a solid unit.
"I think me, as a leader, as a guy that's been cut, been humiliated, embarrassed, whatever you put on it, I think it's important just to embrace the guys around you, really support them, encourage them and then kinda give them that confidence," said Mathieu.
"Let them know that you believe in them, and hopefully they'll get to believing in themselves."
Often times, a defense that shares the same jersey as a high-scoring offense can be lost and even passive."