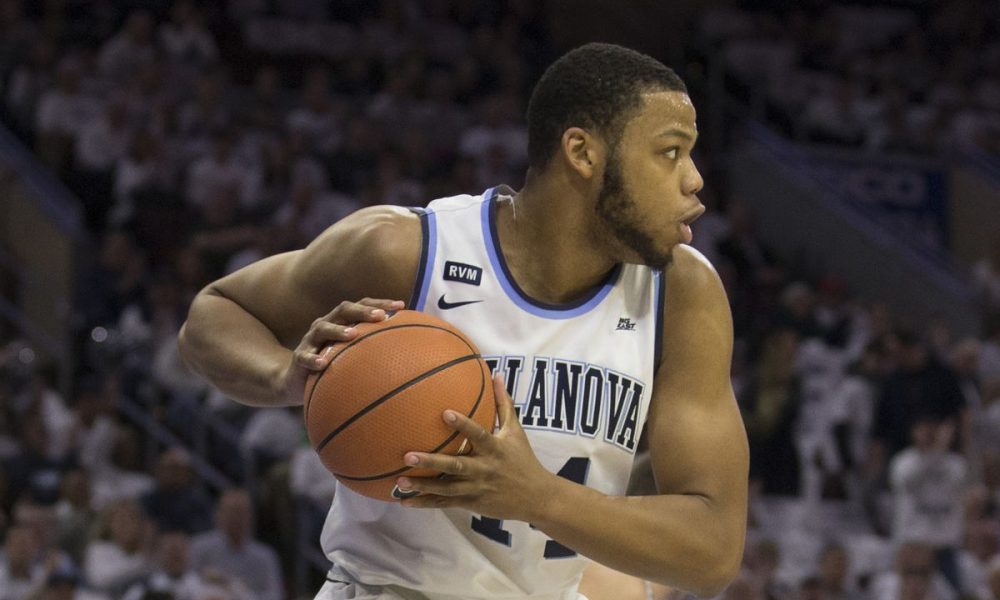 Villanova's Omari Spellman to Remain in NBA Draft
Villanova freshman Omari Smellman announced his surprise decision to remain in the NBA draft on Wednesday. He will become part of a core group of four Wildcats players from last season's championship team to leave Villanova.
Mikal Bridges and Jalen Brunson announced their intentions to join the NBA in April. Meanwhile, Donte DiVincenzo announced his intentions to join the NBA draft on Tuesday.
Following these announcements, it was unexpected that Omari Spellman would also leave. However, Omari Spellman has earned plaudits for his temperament and skill after a solid season for the Wildcats. If he is confident enough to leave, he must have received some assurance that he will be drafted.
Want $250 to bet on the NBA finals?
Sign up now!
Spellman was embroiled in an academic battle over the 2016 – 2017 and as a result was unable to play. Once he started playing for Villanova last season, showed why he was considered a 5 star recruit.
Spellman established himself as one of the best perimeter shooting big men, making 43.3% of his three point attempts. He averaged 10.9 points and 8.0 rebounds for the team, while catching the eye in the NCAA Tournament.
In the NCAA Tournament, he scored 18 points and made 8 rebounds against West Virginia. In the national semifinals against Kansas, he scored 15 points and made 13 rebounds.
Villanova Wildcats coach Jay Wright is confident of Spellman's ability to succeed in the NBA.
"We're really proud of the man that Omari has become and the thoughtful way he approached this process," he said. "The NBA people I have spoken with have been impressed with Omari's maturity and potential as a player. He made a great impact on our program and we're thrilled that his efforts have led him to this opportunity."