Vince Carter Doesn't Consider His Retirement a Covid Fatality
By Connor Lynch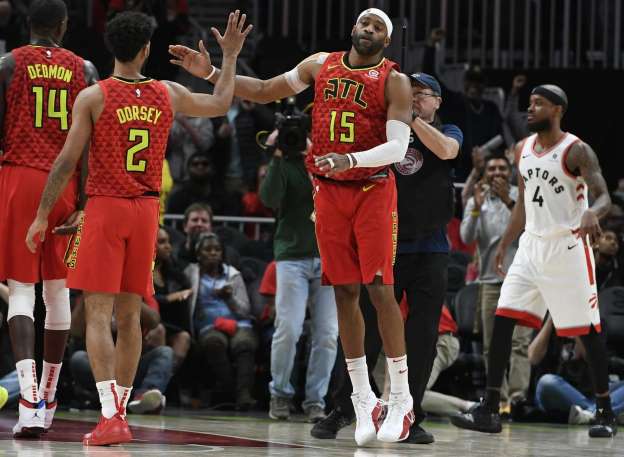 Toronto Raptors and Brooklyn Nets legend Vince Carter officially announced his retirement on Thursday.
It was in the mail, as Vince Carter said that his one year Hawks contract would be his last year.
The eight time All-Star had his retirement celebrations curtailed by the coronavirus pandemic. The NBA's resumed season in Orlando will not feature Atlanta due to its fourth-worst 20-47 record. As a result, Vince Carter will not play out the final games of his career.
His career, it's safe to say, will not go out with a bang. While some fanfare would have been fitting, Carter feels far from scorned by how his 22-year career ended.
Want $250 to bet on the NBA?
"If there was any disappointment because of the season — any of that — it was kind of easier to put it aside and handle it that way," Carter said. 
"It's like, OK, it's something bigger than my career. … It's unfortunate, but with the coronavirus taking people's lives rapidly, that's the big picture in my mind.
"So I was able to put the weird ending — the abrupt stoppage of play, to an ending — aside for the bigger picture."
The 43-year-old is 19th in all-time scoring in NBA history, and burst onto the scene as Rookie of the Year in 1999. For eight NBA teams, he averaged 16.7 points per game. 
He will go down in history as one of the best dunkers the NBA has ever seen. Carter made history this year when he became the first player to play an NBA game in four different decades.
NBA commissioner Adam Silver described Carter as 'a true ambassador of the game'.
"Vince Carter has made an indelible impact on the NBA with his remarkable skill and enduring commitment," said Silver.