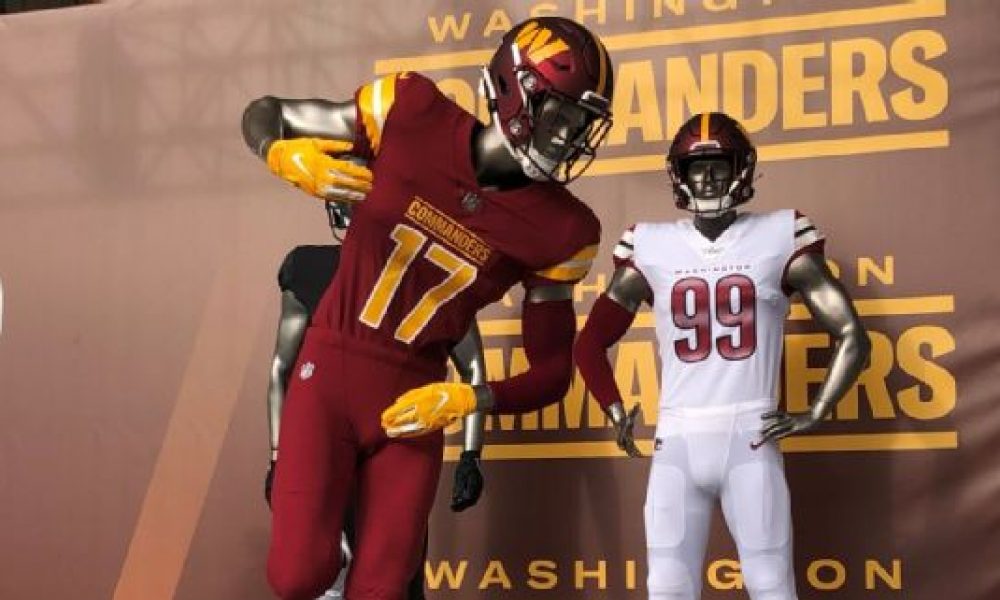 Washington Commanders Investigation To Be Made Public – Goodell
NFL commissioner Roger Goodell expects the sale of the Washington Commanders to be approved, but didn't give a timeline.
Goodell was speaking at the Spring League meeting on Tuesday. He said the sale was dependent on the investigation into the franchise by former U.S Attorney Mary Jo White.
A sale of the Washington Commanders has been in the pipeline for a while due to its tumultuous ownership. Owners Dan and Tanya Snyder have tried to rehabilitate the franchise's image by changing the name and the uniforms. However, the Washington Commanders still face allegations of workplace misconduct and unlawful financial conduct.
Want $250 to bet on NFL futures?
"I think we will get it to a place where it will be approved," Goodell said. 
"The committee, really, just had their first in-person meeting yesterday on the matter. We got the documents last week. So, we're hard at work as a staff, looking at that as we do every transaction. There's a lot of due diligence as well as compliance issues. All of that's happening, working full speed. We will be in contact with the finance committee, and when they're prepared to make a recommendation, we'll alert the media as well as the membership."
"When she's concluded the investigation, she will let me know," Goodell said. "We have pledged to make sure we tell our ownership and we pledged to make sure that the findings are made public, so we will do that."