Wilson Chandler Suspended for 25 Games Without Pay
By Connor Lynch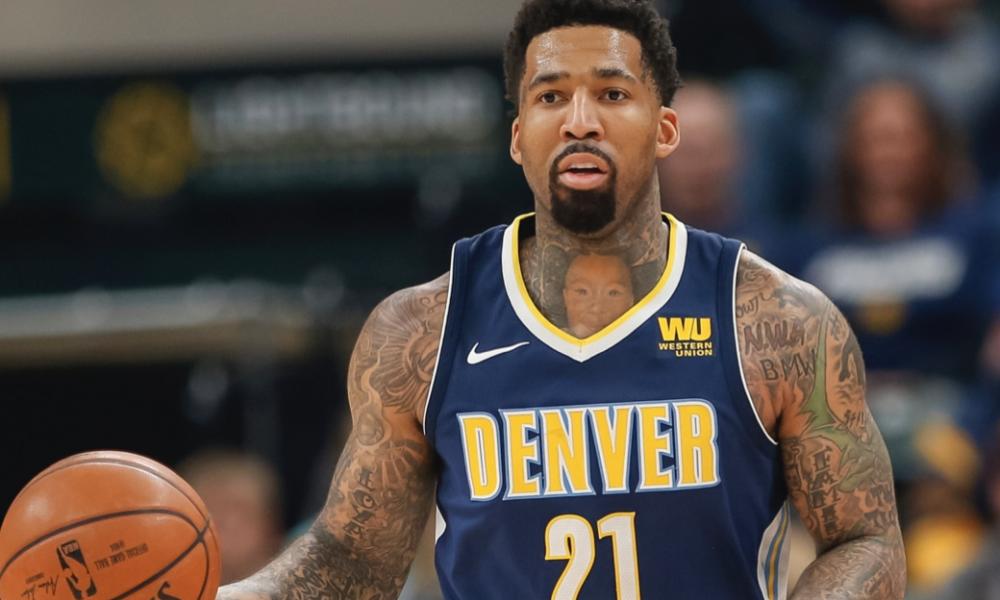 Wilson Chandler has been suspended for 25 games without pay for violating the NBA/NBPA Anti-Drug policy. 
The Brooklyn Nets forward tested positive for Ipamorelin, a performance enhancing drug, it was announced on Thursday.
Wilson Chandler (32), played for the Philadelphia 76ers and the LA Clippers last season. He played 51 games, averaging 6 points and 4.2 rebounds. 
Wilson Chandler will still be allowed to attend training camp and play preseason games for the Brooklyn Nets. 
Want $250 to bet on NBA futures?
"During my injury rehab process, before I signed with the Nets, I was prescribed a treatment that included small doses of a substance recently added to the NBA's prohibited substance list," Chandler said in a statement to ESPN.
"I did not realize this substance was banned, and neither did the doctor.
"I accept responsibility and apologize to my Nets teammates, coaches, front office and fans for this mistake. I'll continue to work hard to prepare for the upcoming season."
The suspension also comes at an unfortunate time for the Brooklyn Nets, who had only just recently signed Chandler. He joined the Nets in July and was expected to feature prominently in theit frontcourt rotation.
Chandler will lose $23,316 per game or $582,898 in total as a result of his suspension. 
The good news for the Nets is that a quirk of the rules will allow them to replace Chandler if they need to.
For the first 5 games of his suspension, Chandler will be on the active list. After that, he will be placed on the Suspension List. As a result, the Nets would be allowed to add a 16th player to their 15 guaranteed contracts. Chandler will be eligible to play again on December 15 against the Philadelphia 76ers.