Winnipeg Jets Win First Playoff Game over Wild
By Connor Lynch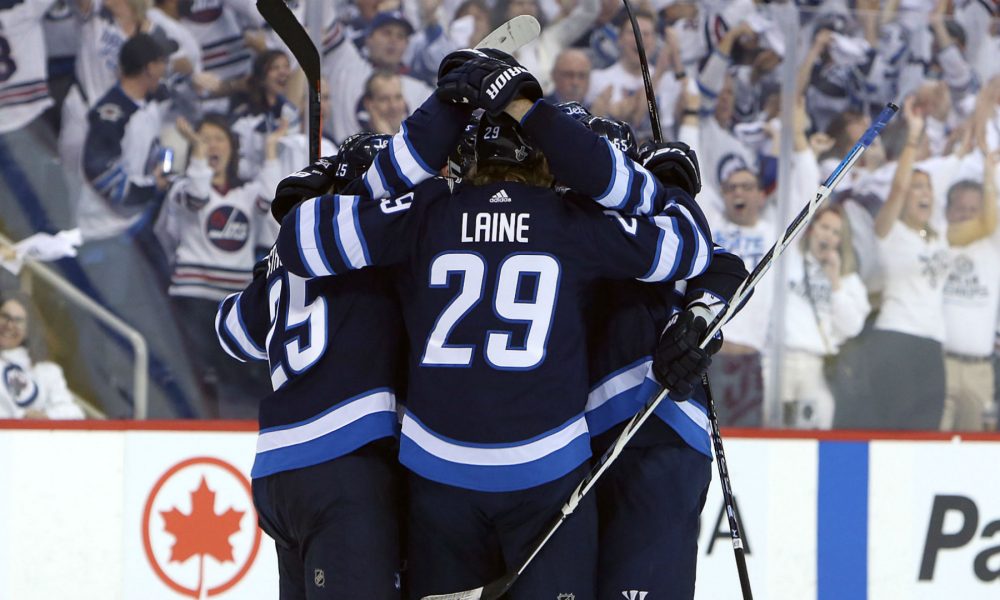 The Winnipeg Jets won its first Stanley Cup playoff game in franchise history in a game of firsts on Wednesday.
The Jets came back from a third period deficit to triumph over the Minnesota Wild 3-2. Mark Scheifele, Patrik Laine and Joe Morrow each scored their first career postseason goal to send Winnipeg through.
Patrik Laine is now the youngest ever player to score in the playoffs for the Winnipeg Jets. He also became the youngest Finnish player in the NHL to score a goal in the Stanley Cup Playoffs. At 19 years and 357 days, he surpasses Hannu Virta, who was 20 years and 31 days old in 1983.
Scheifele opened the scoring for Winnipeg late in the second with a power-play tally. The Wild responded early in the third with two goals which were 2 minutes and 10 seconds apart.
Want $250 to bet on the Stanley Cup playoffs?
Veteran Matt Cullen, 41, snapped a shot past Connor Hellebuyck. Soon after, Zach Parise converted on a 2-on-1 break to give the Wild the lead.
Less than a minute later, Laine ripped a wrist shot past Devan Dubnyk to equalise on his postseason debut. Jets defenceman Joe Morrow stepped up to give Winnipeg the lead with 12:47 left in the first period. Morrow's point shot deflected off a Minnesota stick and found its way between Dubnyk's legs to seal the game.
"I've had a major roller coaster of an NHL career so far," Morrow, 25, said. "To have a little, I don't even know if you want to call it a Cinderella story of a night tonight, it makes you feel good.
"It makes all of the bad times and all of the times you've battled so hard to try and get an opportunity, it makes them go away. It washes them away and you get to enjoy it in front of a crowd like this and a city like this."