Zion Williamson: We're Only 7 Games In Out Of 82
By Connor Lynch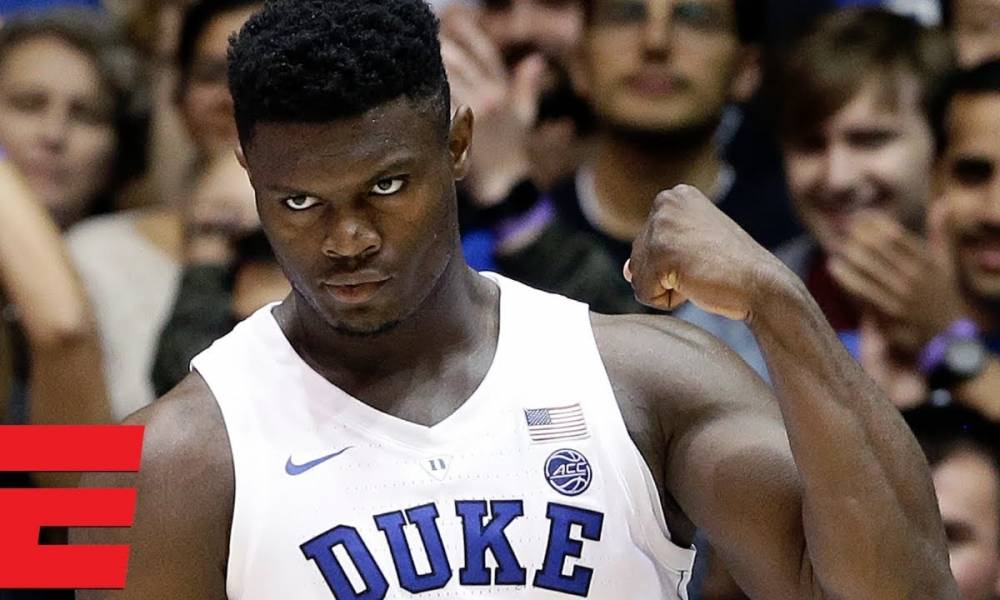 Usually, the junior guy in the room isn't the one to preach patience. That's exactly what Zion Williamson has done with his latest comments.
The reigning number 1 draft pick has been out with a torn meniscus since preseason. Zion Williamson underwent surgery in October, and was given an 8 week recovery timeline.
His absence, and the New Orleans Pelicans' rough 1 – 6 start to the season, have drawn scrutiny. The NBA commentariat have begun to speculate as to whether Zion Williamson's huge size and weight make him injury prone.
Zion Williamson spoke to reporters for the first time since his operation on Thursday. While he didn't confirm his return date, he put to rest some of the furore surrounding the Pelicans.
Want $250 to bet on the NBA?
Sign up here!
"When [the training staff] feels like I'm back to myself, they'll let me play," Williamson said, via ESPN. "It's as simple as that."
"I do feel like I'm getting stronger day by day," Williamson said. 
"The trainers are telling me it's getting stronger and I can feel the difference day by day."
Showing maturity beyond his years, Williamson put New Orleans' woes in the context of a full NBA season.
"I don't think people should panic at all," Williamson said.
"We're only seven games in. It's a long season. I think if you asked me that question halfway through the season, I'll be able to give you a more detailed answer. But for now, we're seven games in out of 82."
The New Orleans Pelicans will certainly be glad when Williamson returns, as he starred in preseason. He averaged 23.3 points and 6.5 rebounds over four games while shooting 71.4 percent from the field in the team's warm up games.